Spectra Film Review: Allied
Hang on for a minute...we're trying to find some more stories you might like.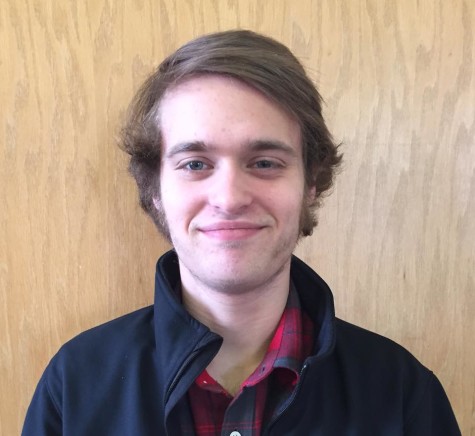 More stories from Nate Adams
I should learn never to doubt the maestro that is Robert Zemeckis, the man who brought us such classics as "Forrest Gump" and "Cast Away." Long and behold there I was unsure of his latest surray into cinema called "Allied" starring Brad Pitt and Marion Cotillard, and the final result couldn't be more farther from my previous expectations.
On the surface, "Allied" has a old-fashion espionage feel in the same vein as such gems like "Casablanca," which is ironic because some of the film takes place in that city. Set in the backdrop of 1942 at the height of World War II, Brad Pitt plays intelligence officer Max Vatan, a soldier on the front lines sent into Casablanca to carry out an assassination of a high-end German ambassador that has close ties to Hitler. In order to relinquish such a mission, he needs the aid of a French Resistance fighter named Marianne Beausejour (Marion Cotillard) that has been in deep cover long enough to secure proper connections. The two pose as husband and wife with just an ample amount of time to make their cover believable.
The first half of "Allied" plays as such, with us being able to get to know Vatan and Beausejour to the point where it's up to the audience to uncover if either are to be trusted. Like a man on a wire, Zemeckis plays both sides, and it works like any crime-caper does. After their stint in the city, it's not long before their cover becomes real. The two fall passionately in love with one another, have a child, and reside in a small suburb of London. It's as though life would seemingly be perfect.
While the first half of "Allied" almost has enough material to subside as it's own feature length film, the second half is how the film builds up the structure to the point where love really is war. Vatan, living a quiet, peaceful life with his wife and child, is summoned to a secure briefing beneath the headquarters of his office. The once decorated officer, is now sitting on the other side of a higher ranking authority figure who is telling him that his wife could be a spy for the German resistance.
A tough pill to swallow for any man, but that is where the binding mold sticks the movie together to where Zemeckis is able to play with the audience's mind, and grapple the emotional strength of Steven Knight's screenplay. Pitt and Cotillard have remarkable chemistry, telling a love-story that is as old as time. None of the twists in "Allied" will offer much surprise, but it sure does show the power of good actors bringing to life a story so retrospective. I enjoyed "Allied" much more than I thought I would, partially because I underestimated the strength of Pitt, whose last few movies have been less than extraordinary. And there are times when it feels like the weight of the plot pushes Zemeckis outside of his comfort zone, but the devices he uses with camera angles, and wide lens shots makes up for his inability to stage in your face combat.
A slow and steady burner for sure "Allied" will serve as a nostalgia trip for anyone that grew up watching the classic black and white films on Turner Classic Movies (or maybe you saw those movies in their prime). One day, I could imagine "Allied" maybe being inducted into that category all it's own. Only time will tell. Here's looking at you kid. B+