Spectra Film Review: MOONLIGHT
Hang on for a minute...we're trying to find some more stories you might like.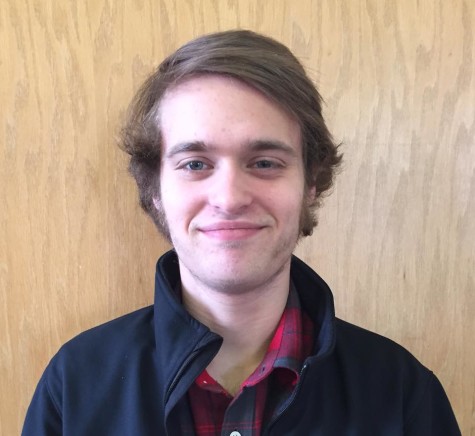 More stories from Nate Adams
The main premise behind "Moonlight" is more than just the color of your skin, it's about finding your identity within yourself. Told in chapters over the course of 16 years, the film begins with Chiron at the age of 10, picks up later in high school, and then skips forward to reveal the man he has become. Jenkins is wise not to give us too much of a timeline, but allows the characters in the stories to reveal the actions which have preceded it. If the film had been released five or seven years ago, much like "Brokeback Mountain," I fear this movie would have been generalized as a LGBTQ movie. Yet, considering the era we currently are living in, I hope the movie doesn't become defined by that notion and more defined by the barriers it tries to break down.
In the first chapter entitled "Little" we open on the slums of inner city Florida, where we witness a young Chiron (played at this stage by Alex R. Hibbert) being chased into an old crack den that is run down and likely filled with some infectious disease. He is discovered by a sympathetic drug dealer named Juan (Mahershala Ali – who should be put in the Oscar conversation), and sparks a glistening friendship. At first, Chiron doesn't speak much about his physical or emotional state, and when he does go home, his mother (Naomie Harris) is usually doing copious amounts of drugs.
Juan serves as a role model for Chiron, and Jenkins is so keen to keep his shaded background a mystery as to not cloud our judgement. Juan is hurting within himself about the choices he makes on a daily basis, but is living proof of a life that Chiron can have for himself. The first chapter is called "little" for that reason alone, the bullies make fun of Chiron's scrawny appearance, but when he starts asking the questions of "what does a faggot mean?" perhaps it's more than just being "little" but maybe growing up in a world that might not want anything to do with him.
The perspectives shift gears a tad as we now boost forward in time to Chiron (played at this stage by Ashton Sanders) at the age of 16. He is still the same scraggly, introverted kid we got to know from before, only he is just a tad bit wiser now. We learn at this stage that Juan is no longer in the picture (nor do we ever get any answers as to why) but Chiron, from time to time, still stays with his wife Teresa (Janelle Monae) in the spare bedroom as to get away from his crack-obsessed mother. Chiron is as lonely as ever, and the bullies remain the same. There taunts have taken on a more aggressive homophobic rage, even though Chiron lacks certainty about his own sexuality. In one of the more revealing scenes in the movie, Chiron finally acts upon those urges with a womanizing friend named Kevin (Jharrel Jerome). An ironic moment for the thugs who bully him, as each and every day they will have to face stereotypes for being black men, yet are so quick to alienate one of their own.
In the film's final episodic chapter, and set roughly a decade later. Chiron (Trevante Rhodes), who now goes by the nickname Kevin, is almost unrecognizable and it's clear that time has changed him for the better. The man now controls himself like a well mannered, professional entrepreneur, with a wealth of hired employees that do much of the work for him, much like Juan during his life. Jenkins is smart to play with the motifs of drugs throughout these segments, as it can show the heartache (like Juan faced when he realized he was selling dope to Chiron's mother in the first stage of the movie) and the triumph (as now, Chiron is very successful in his life). But is selling drugs really what Chiron wants for himself? Deep down, he is still the kid who got chased away for hiding his sexuality beneath him for so long. Even at this new stage in his life, Chiron is still just as lonely, which brings forth a new challenge when he receives a call from Kevin (now played by Andre Holland) to rekindle their old relationship, which helps bring the film's central theme into the limelight.
"Moonlight" is one of the first serious indies to take a look at the evolution of man since "Boyhood." A blockbuster approach that is severely grounded by the landscape, and one that should divvy up enough award conversation to be considered as a top contender. Barry Jenkins doesn't have much on his directing resume, nor will any of his previous works impress any Oscar voter, but his scarring look at the rendition of African-American culture is one that will put his career on the map.
Ironically, due to the structure of the plot and the world which Jenkins creates, on occasion questions we, as the audience might possess, never get answered. But, in defense of the writers, I think that's the euphemism to be taken away from the movie. Is that Chiron never had all the answers either, yet his perspective was enough to guide us on harrowing journey that gave just the right amount to understand the caliber of his self-worth. A powerful tool it is to know and understand yourself, but even more powerful is accepting your worth for the wonderful human beings we, much like Chiron, are in real life. A-