Spectra Film Review: LA LA LAND is Pure Movie Magic
Hang on for a minute...we're trying to find some more stories you might like.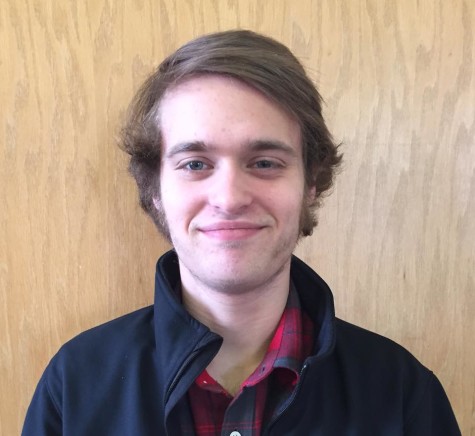 More stories from Nate Adams
Walking out of "La La Land," a new original musical from "Whiplash" director Damien Chazelle is like being blindsided by a breath of fresh air. Not very often does a movie give you the impression that you are walking on a cloud, or forces you to sit down in order to process the events which just proceeded. There used to be a time when watching people burst into singing and dancing wasn't just corny, it was downright strange. Today, thanks to the likes of NBCs "Live!" broadcasts, popular tv shows like "Glee," and the Bella's of "Pitch Perfect" our society craves music that makes us hum or toe tap our way out of the theater. "La La Land" is a masterpiece in that regard, because it not only channels the elements of a classic Gene Kelly or Fred Astaire motion picture, "La La Land" produces genuine delight and it works harder than any movie you are likely to see this year.
Chazelle first jumped on every studio's wish list after he directed the one-two punch that was "Whiplash." "La La Land" serves as his passion project, an original surrey into the glamour and hype of nostalgic Hollywoodized song and dance. He pays homage to the look of the 1940s and especially the 50s, with a color palette that hits you in the face. Whether you find old musicals from those decades cheesy or quant, as some people do, it's the main reason why "La La Land" works on the level it does. Because it showcases a daring a filmmaker creating a lavish studio musical; complete with starry nights and street lamps illuminating the backdrop of a classic romance of two people meant for each other, and they literally walk on air.
The film is set in contemporary Los Angeles, but it's heart and soul is rooted in the past, and so are the characters. Sebastian (Ryan Gosling) a jazz pianist who struggles to go with the grain, and always has a fuss about what music he plays and where he plays it, and Mia (Emma Stone) an aspiring actress trying to follow in her aunt's footsteps of fame, but currently works as a barista on the Warner Bros. lot. We see her transition from audition to audition, but she never seems to get her break. These two end up meeting, beat around the bush, and fall in love, what's better is they do it through a series of song and dance composed by Justin Hurwitz (a shoe-in for the Best Score Oscar at this year's ceremony). The score is a monstrous achievement, and one that will continued to be talked about for the next 50 years
As all movie musicals must, "La La Land" finds a way to immediately give us reason to believe we have just been transported to another dimension. The movie opens with a routine traffic buildup on the outskirts of a glistening Los Angeles and quickly becomes the scene for a showstopping musical number. Pedestrians get out of their cars, dance on top of them, and gives the director an opportunity to show off the best choreography of the year. It's one of the most extraordinary sequences of the decade, that is done in one shot. Chazelle glides his camera and twirls around the drivers on their way to work, as they emerge, one by one, and fume into a chorus of a song called "Another Day of Sun." On a novelty level, this is the kind of scene that could build up enough buzz to turn this into a modern day classic. Not to mention, it gives the vibe of "must-see" which should make "La La Land" the top choice to see this holiday season.
Among the drivers, Mia and Sebastian get introduced on the freeway after a plethora of angry horn honks, and flipping each other the bird. At this point the movie decides to follow the life of Mia, she lives in a cliché-rundown apartment with her three best friends that all have the versatility of a complete ensemble. In another musical number that is executed in the same manner as before, the quartet of brightly dressed females head out for a night on the town, when all of a sudden Mia hears the keys of a sweet serenade inside a local club. She heads in, stands in shock, and beholds Sebastian taking control of his own destiny. Which, in this case, is him getting fired for not playing the set list of holiday favorites given to him by the strict club owner played by J.K. Simmons. In this interaction, the two don't greet or meet each other for the first time, but it takes a moment to shift gears again to the life of Sebastian, who is struggling on his feet too, and it becomes increasingly obvious how similar their lives are. The two are perfect for each other.
You could say that Chazelle hit the jackpot with Stone and Gosling, but I feel like he already knows he did. In a later scene, to further cement how breathtaking this movie is, the couple takes a stroll, over to a view of L.A's glittering limelight which then merges into a beautifully staged sequence where the lovebirds, talk, sing, and dance in the way all actors did in the 1950s.
The movie does need complication, of course, as the two finally become a couple (after going through the motions of the romantic cat and mouse) and the question becomes how will these crazy kids achieve their lifelong dreams? Sebastian wanting to open up his own jazz club, and Mia a successful actress. Part of me didn't care how the story ended or where it was heading as long as we got to see the two happy in their own accomplishments. Which is a testament in itself to how delicately crafted the whole movie is.
"La La Land" is built around the idea of following your ambitions, and in a way that's representative of Chazelle himself. At only 31 years old, he has made back to back masterpieces that are each so different, but draw parallels in how the story is told. "La La Land" actually teaches something too, with a few lessons themselves which hit close to home about dealing with rejection. But the main reason is, with 2016 being the crazy year it has been, here is stunning example of a movie that will lift you off your feet and help you forget about everything else. A