SPECTRA 2017 OSCAR PREDICTIONS
Hang on for a minute...we're trying to find some more stories you might like.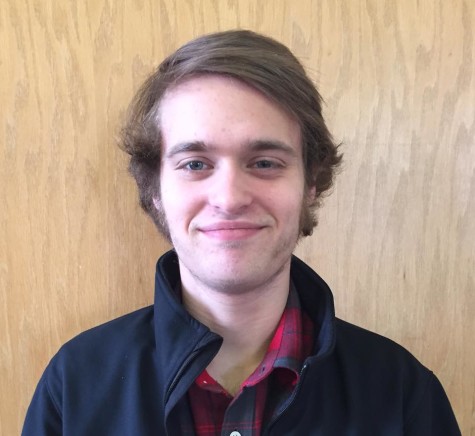 More stories from Nate Adams
Film critic Nate Adams gives his picks for who will take home the gold on Hollywood's biggest night,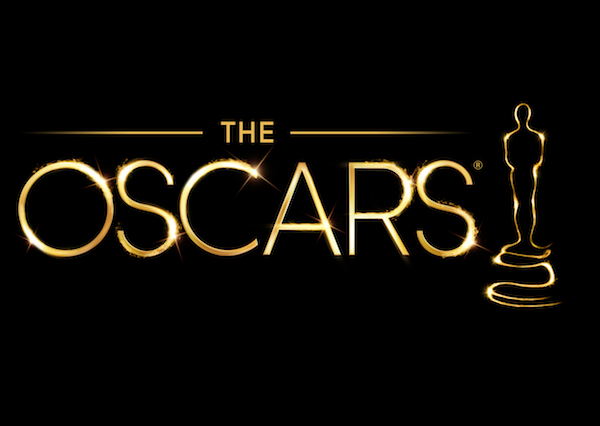 As the saying goes, everything has lead to this. That's correct, on Sunday February 26th, The Academy Awards will hand down the top prizes in all categories of film achievement. From sound mixing, to the coveted Best Picture of the year. This season has, no doubt, been dominated by the musical sensation "La La Land" and the Oscars look to be no different. Having taken every major award on the circuit, all signs point to a clean sweep. Meanwhile this is the tightest race I have seen for the acting categories, and being honest it could go one of two ways when those gold statues are handed out. Last year I went 19/24 overall, so if you like your odds and trust me, here are my predictions for how the night might turn out.
Best Picture
Nate's prediction: "La La Land"
Could win: "Moonlight" or "Manchester By The Sea"
I can't come up with a scenario where "La La Land" doesn't win, and anyone would be crazy to bet against it. But will all the backlash in the online community somehow relate to voters? There has been a surge as of late that people are calling the film overrated. I, of course, loved the movie and appreciated every minute, but talking to some colleagues, they don't love it as much as others. Still, the movie resonates and has that kind of feel good feeling which voters love, and as history tells us, they love movies about Hollywood. Or could it be the late surge of "Moonlight" that shines brightest over "La La Land?" and with the whole #OscarSoWhite controversy, they might want to make a statement.
Best Director:
Nate's Prediction: Damien Chazelle for "La La Land"
Having already won the DGA (which precedes the eventual Oscar winner 93% of the time) this is Chazelle's award and at only 31 years old – he will be one of the youngest to do so.
Best Actor
Nate's Prediction: Denzel Washington for "Fences"
If you had asked me two weeks ago, I would have told you that Casey Affleck for "Manchester By The Sea" would be the safe bet. But then Washington won the SAG award, but Affleck won the BAFTA. It's a standoff at the moment, but Affleck has made headlines in the last two weeks regarding a sexual allegation (that he has denied) that will tamper with voters, and with that said, he has lost the momentum. Look for Washington to take home his second Oscar for his work on "Fences."
Best Actress  
Nate's Prediction: Emma Stone for "La La Land"
It's been a rocky road for this one too, and it really comes down to Stone for her work as an aspiring actress in front runner "La La Land" and Isabelle Huppert for "Elle" – it's a toss up – but I'm giving the edge to Stone as she is the only actress whose film is also nominated for Best Picture.
Best Supporting Actor:
Nate's Prediction: Mahershala Ali for "Moonlight"
This is another prediction out of left field, but with the way this season has been going it's time for Ali to get some much needed love. Granted, Dev Patel took home the BAFTa for "Lion" just last week,but I think the Academy is hungry to award a soothing performance that was doused in beautiful discovery.
Best Supporting Actress:
Nate's Prediction: Viola Davis for "Fences"
The easiest prediction of the night goes to Davis for her emotional work on "Fences." She might have won had she been in the Best Actress category, but here she will no doubt take home the gold. Don't predict anyone else, this is her award and nobody will take it away.
Among other awards, "Zootopia" should win Best Animated Feature, "The Jungle Book" should easily take over the visual effects slot. And "La La Land" I have predicted to take home nine awards in total. MY ENTIRE BALLOT is below!
Best Picture

*

La La Land

Directing

*

Damien Chazelle, "La La Land"

Actor in a Leading Role

*

Denzel Washington, "Fences"

Actress in a Leading Role

*

Emma Stone, "La La Land"

Actor in a Supporting Role

*

Mahershala Ali, "Moonlight"

Actress in a Supporting Role

*

Viola Davis, "Fences"

Animated Feature Film

*

Zootopia

Writing – Adapted Screenplay

*

"Moonlight" by Barry Jenkins

Writing – Original Screenplay

*

"Manchester by the Sea" by Kenneth Lonergan

Music – Original Song

*

"City of Stars," La La Land, music by Justin Hurwitz, lyric by Benj Pasek and Justin Paul

Foreign Language Film

*

"The Salesman" – Iran

Documentary Feature

*

13th

Documentary Short Subject

*

Joe's Violin

Short Film – Live Action

*

"Silent Nights," Aske Bang, Kim Magnusson

Short Film – Animated

*

Piper

Original Music Score

*

"La La Land, "Justin Hurwitz

Sound Editing

*

"La La Land," Ai-Ling Lee and Mildred latrou Morgan

Sound Mixing

*

"La La Land," Ai-Ling Lee, and Steve A. Morrow

Production Design

*

"La La Land," David Wasco and Sandy Reynolds-Wasco

Cinematography

*

"La La Land," Linus Sandgren

Makeup and Hairstyling

*

"Star Trek Beyond," Joel Harlow and Richard Alonzo

Costume Design

*

"Jackie," Madeline Fontaine

Film Editing

*

"La La Land," Tom Cross

Visual Effects

*

"The Jungle Book," Robert Legato, Adam Valdez, Andrew R. Jones, and Dan Lemmon
The Oscars air Sunday Feb 26th at 8pm on ABC, they will be hosted by Jimmy Kimmel.