Theatre Siena Preview: GREAT EXPECTATIONS
Hang on for a minute...we're trying to find some more stories you might like.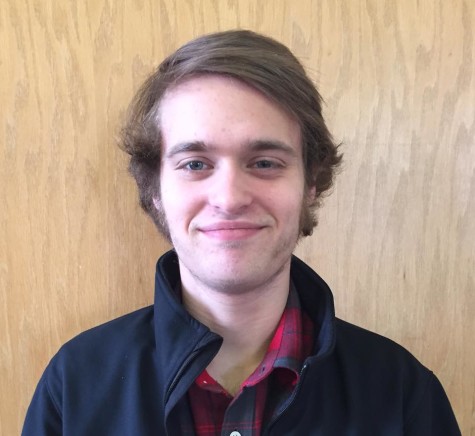 More stories from Nate Adams
Theatre Siena is set to close their 2016-2017 season with one of literature's most iconic novels.
It's hard to believe that you could turn Charles Dickens' timeless masterpiece, Great Expectations into a full length stage play. After all, the book is quite lengthy (with over 550 pages in the first edition) – and Theatre Siena is set to close out their 2016-2017 season with one of their most ambitious plays yet. The show, which has an astounding 55 scenes, perfectly captures the essence, language, and characters of the Dickens' novel. "It's been a joy to watch this masterpiece come to life" director Mark DiPietro said of the rehearsal process, "these are outstanding students, and they have embraced the challenge and I have loved working with them"
For those that don't know the story or didn't read the book, rest assured you don't need the novel under your belt in order to enjoy the stage adaptation. "The adaptation is faithful to the book and will be a great way to see a classic come to life"
Much like the book, the play chronicles Pip (Senior Theatre major Nate Adams) through his journey of boyhood – (at the start of the show, it's 8th grader Dominic Duncan who tackles the role of Young Pip) – into adulthood, where he finds out that he has been adopted by a rich benefactor. He leaves behind his life as an indentured blacksmith to enter the high-profile stakes of London, where he will fulfill his expectations and hopefully find the true meaning of being a gentleman. Along the way his encounters include a run-in with an escaped convict named Magwitch (Senior Musical Theatre major Patrick Wallace), a jilted bride by the name of Miss Havisham (Junior Theatre major Hadley Williams) and her daughter Estella (Sophomore Musical Theatre major Emily Hribar).
Other iconic characters like; Mr. Jaggers (Sophomore Theatre major JJ Hoss),  Mr. Wemmick (Freshman Musical Theater major Xavier Sarabia), Herbert Pocket (Senior Musical Theatre major Matthew Porter), and Joe Gargery (Junior Musical Theater major Jordan-Hayes Devloo) will show up on the Siena stage, when the show starts its run April 6th and continues through the 8th, with curtain times set for 8pm each evening.
From a technical standpoint, the normal tier of Siena Heights plays have about, on average, 40-60 light and sound cues, this production has over 600, the most in Theatre Siena history, "It's the most technologically advanced show we have done in my time here at Siena" technical director Dan Walker said of the process "everything is flowing and working really well, we have projections, and scene changes that move very swiftly." He also noted "the play is also just really enjoyable, I like it more now than I did when I read the book."
"Great Expectations" is recommended for all audiences. Ticket prices are $6 for students and seniors and $8 for adults. The show runs for three performances, April 6th through the 8th at 8pm. 1247 E. Siena Heights Dr, Adrian MI, 49221.  For other general inquiries, you can contact the box office at 517-264-7890. Discount tickets of $3 can be purchased through Michael Orlando