Students Observations on Siena Heights Growth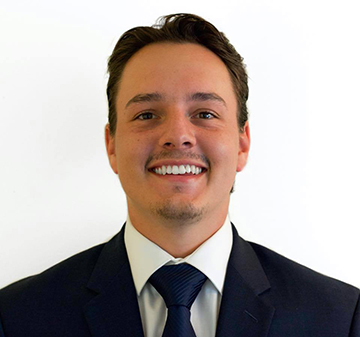 The great Sam Cooke once said, "It's been a long time, a long time coming, but I know a change gonna come."
College is a time of change, for individuals, families, and friends, but college itself is ever changing as well.
Over the past 5-10 years, the Siena Heights campus has seen its fair share of changes, whether that be academically, athletically or aesthetically, so I took the time to sit down with several SHU students to see what they think about the past, present and future growth on the Adrian campus. Among the topics of discussion were the addition of new sports and facilities, growth of academic programs and facilities, as well as how the Siena Heights experience has changed throughout the past few years. Throughout my endeavors talking to upperclassmen about their years at school, I had some reoccurring themes as well as some isolated, but interesting thoughts.
Senior Jarrod Stober said, "the atmosphere on campus has changed. We have seen a whole new side of campus come to life with new activities, and more student involvement."
He also noted that he saw Siena as just another small school looking to grow. He said he believes Siena will continue to grow in the coming years by attracting more students in the arts, which has been shown in the building of the new Performing Arts Center. And he believes that Siena is a forward-thinking institution. Stober thinks that the next step for the school is to anticipate the next trend, and to be a pioneer in whatever adventure that may be.
Fellow senior Sam Lehouiller also had some informed opinions on the school as a whole. He said he saw "a small, tight-knit community, much like he had in high school, and Siena has continued to provide that."
Interestingly, unlike most, Sam said he does not think the school needs to add more in the way of athletics, as well as disagreeing with the building of the PAC because of its potential lack of financial efficiency. In his closing thoughts he said, "Siena will continue to remain a small, family environment due to the success of that route so far, as well as the lack of room/potential for physical expansion."
Keri Kilgore, a transfer student from community college, expressed how nervous she was coming to Siena as a transfer, and how comfortable she felt with the family atmosphere at Siena. She mentioned that a recreational center would be a good spot to start future growth, stating, "I think having a rec center on campus would attract more incoming students, as well as promote involvement".
After talking to several more students, it was clear there were some reoccurring themes. It seems a lot of students don't necessarily oppose the new PAC, but they are skeptical about its benefits as well as possible better ways to use financial resources. The other common talking point was the focus on athletics, and whether or not that is a good thing for the school and students alike; this could be a future article on its own. The main emphasis was promoting traditional students versus student-athletes, and how Siena can cater to both.
Overall, I believe there was a lot of consensus that in general Siena has been headed in the right direction and is set up well for the future. Personally, I think the biggest need is updating infrastructure, and continuing physical growth. The only problem is the lack of land to build on. But, that is a topic for another time.
Siena Heights prides itself on tradition, but could do more to move itself forward and increase growth potential. I think I can speak for all involved in saying that we are extremely excited to see what the future holds for this place we now call home.