Women's Volleyball Off to Hot Start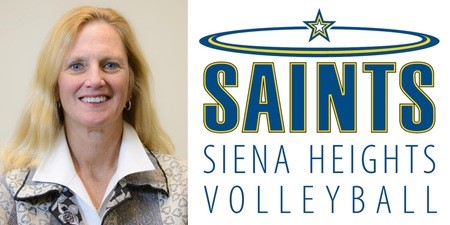 Hang on for a minute...we're trying to find some more stories you might like.
The volleyball team has gotten off to a fast start this year. They are currently 17-2 and 7-1 in the WHAC. This hot start has earned them second place in their division and receiving votes nationally.
Abby Whitehead is a four-year member and senior on the Siena Heights volleyball team.
"The players are very excited for what is to come for us still this season," said Whitehead.
She also talked about what has led to the team's early success this season. Whitehead said, "We have had a lot of returning players the last two seasons, which has given us a good foundation to work on the last couple years."
There is a huge group of juniors and seniors this season that has really made the difference. Whitehead said she believes the leadership on their team is very important.
"The leadership of the girls on this team has made everybody work harder for each other, and work together to achieve our personal and team goals."
Head coach Kim Berrington stated, "We had 11 new players last year so we finally were able to get everyone into our system offensively and defensively. We are now more efficient in almost every aspect of our game."
Coach Berrington is in her third season at Siena Heights and has made a drastic improvement to both the men's and the women's volleyball programs.
Coach Berrington's she said this is the longest winning streak for Siena Heights volleyball and also the first time to either receive votes or be nationally ranked.
Both coach and players have stated they have achieved many of their goals by how they have played and who they have beaten. However, they said their main goal is to make the national tournament. From the way they are playing and how they have started the season, they are on a path to achieving that goal!