COLUMN: All Good Things Must Come to an End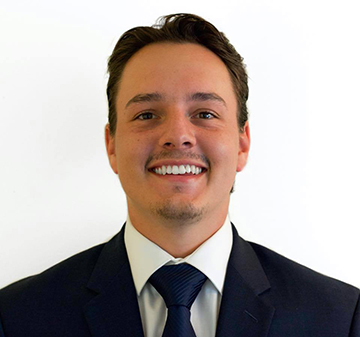 They say that all good things must come to an end, and when that famous Green Day song plays as we walk across the stage in May, it will officially be over. Four years later a kid turned into a man. Four years later a lost high-schooler found their passion. Four years later I finally learned who I was.
So how do you do it? How do you say goodbye to a place and the people that have given you so much? How do you say goodbye to your home of four years? How do you put into words what the people and memories have meant to you?
The sad answer is you really can't personify it all, but it is still important to try. Before I try, I want to give the biggest thank you to my parents, my brother, my best friends (308.5), my teammates, coaches and faculty members who always believed in me and made me who I am today. I would be in a dark place if it weren't for those people.
College is a giant roller coaster with ups and downs, and twists you never saw coming. It's full of heartbreak and jubilation, new beginnings and sometimes the end of the road. When we walk across that stage it will be time to look to the future, but right now it is time to reflect on the beauty that has been. This week I don't want to flood your minds with my opinion or thoughts, I wanted to take the time to bring you some of the brightest moments from some of my fellow seniors at Siena, some that I am lucky enough to call my best friends.
"Transferring to Siena was one of the best decisions I have ever made. I have greatly improved my leadership skills and really found myself. The people I have met here are the people I see in my life for the rest of my life and I couldn't thank them for all that they have done for me. I wouldn't have traded my time here at Siena for the world." – Keri Kilgore
"Coming to Siena has been one of the biggest blessings. I have gained so many lifelong friends that I have shared the best memories with. Although college is slowly coming to an end, I know that the friendships I have made will last the rest of my life. That's what college is all about… finding your people and sticking with them for life. I feel so thankful to have met my roommate, Kayla Cardeccia, freshmen year and that we became best friends. My 308.5 family will always hold a special place in my heart and I can't wait to celebrate big life events with all of them." – Erin Scheidel
"Chris Acton made my life at Siena worth living." – Sam Lehouiller
"Siena has been a great opportunity for me to explore, create and grow as a person. Coming to college was new and nerve-racking, but looking back over the last four years the friends I have met and shared memories with I wouldn't change it for the world. They truly became my family and with out them this college experience would not have been the way I wanted. I probably would not be the leader or person I am today with out the friends and moments I have shared with them. They truly push me to be a better person each and everyday! While it is sad to think at the end of this year we will be going different directions we know the memories we have shared together at college will always fill the air at Siena Heights! And trust me, I know we will still celebrate many new memories in our future because at college you really do create your lifelong friends!" – Jarrod Stober
"Transitioning from one of the biggest high schools in Michigan to Siena Heights was a big challenge for me. Meeting new people and joining clubs around campus made it easier for me to adapt to SHU and the city of Adrian. I am so glad that I stayed here because I have met wonderful people and those relationships you create will last a lifetime! Siena Heights has such a great culture and that is one of the things that I will cherish when I soon graduate." – Zack Flack
"Siena helped me find my true passion I have for leading and helping others. The people I have met here have helped me learn to find the good in every day and every situation. We are one here at Siena, and everyone is supporting and cheering for each other's success. Siena is where I have my 308.5 family!" – Kayla Cardeccia
"If you truly want to enjoy your time here, take the time to get to know people. The connections we make now could payoff later in life." – Derek Martin
"…It's something unpredictable, but in the end is right. I hope you had the time of your life…"
Leave a Comment