FOOD REVIEW: Mario's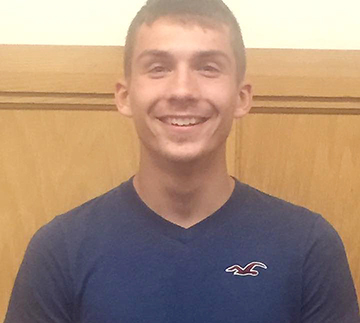 Hang on for a minute...we're trying to find some more stories you might like.
When it comes to authentic Mexican cuisine, Adrian seems to know how to attract true tradition. Restaurants flourish throughout the county, and everybody is looking for the taste of "Taco Tuesdays," enriching tamales, and a salsa with secret ingredients.
Everybody has their favorites, but restaurants are subject to debate when it comes to ideas on the best taste and most authentic feel.
This week's attention focuses on the small, white concrete building off Beecher Street: Mario's. Yes, the seating in the building is quite minimal, so don't be surprised to walk in during the week and wait on a seat. Patience is a virtue and the greatest gift that may come from patience is a happy stomach and satisfied taste buds. Mario's won't let you down.
There isn't much to note when it comes to quality Mexican food; people tend to know what they want off the menu before they look!
Go to Mario's! Check out the delicious fried chimichangas, their steak and chicken burritos and have their savory salsa and chips as an appetizer. Their service is quick and out the door. But if you're feeling authentic, take time to eat, soak up the surroundings and create conversation with others. It'll be best to take your time, especially if the giant burrito is ordered!