Thanksgiving is Almost Here and Students are Excited as Ever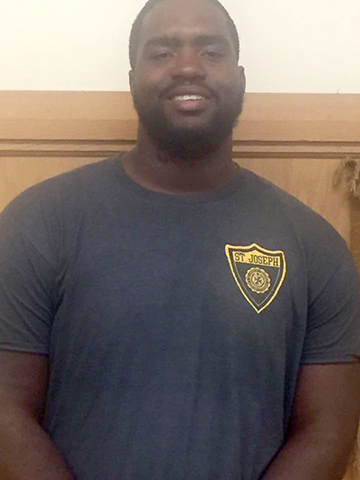 Hang on for a minute...we're trying to find some more stories you might like.
Not just at Siena Heights, but students all over the country dream for the day of Thanksgiving break to come. No classes and the thought of a good home-cooked feast being prepared on Thanksgiving day makes every student wish the last day of classes would come faster.
A couple of students at Siena shared some family traditions that they partake in for Thanksgiving at their household and their plans for this holiday break.
"My family would get up in the morning and my mom would make us hot chocolate" said Alonte Rice, a junior here a Siena. "We all go to the Thanksgiving parade each year and we sit in the same spot since I was about three or four years old. This year, my girlfriend's family and my family are going to get together and do Thanksgiving together so we can both know each other's side of the family."
"Growing up as a kid I can always remember going to my grandma's house and having a big meal" said Mitch Meger, a sophomore at Siena. "Everybody sits together in unity and just nice, peaceful family time. There are a lot of dishes that are passed around that are familiar like cheesy potatoes, kielbasa, pierogies and just all that stuff. We also like to draw names for a Christmas exchange kind-of-thing during Thanksgiving so we can have the rest of the season to get ready for Christmas. This year I can imagine we're going to do the same thing since nothing has changed at all and I just can't wait to see everybody especially my cousins who are the same age as me and just ask about how classes are going. It's a pretty chill day for my family and of course, we watch the Lions."
Thanksgiving is a wonderful time for family to get together. It is even a better time for college students to come home and enjoy family and good food.
It is best for students to even pack a few plates on their way back to campus so that they can enjoy some more of that home-cooking rather than the cafeteria food they've been eating for the past months.