SEASON REVIEW: American Horror Story: Cult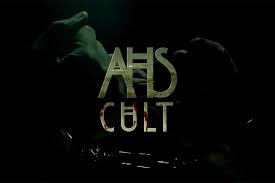 Hang on for a minute...we're trying to find some more stories you might like.
The latest season of American Horror Story has finally come to an end, and I must say, this season started a lot stronger than it ended. I have been a fan of American Horror Story since the very first episode. They have had a few seasons that have been incredible from start to finish. But the last few seasons have had their fair share of rough patches, especially this one.
This season started out really great. There was a mysterious clown cult starting to terrorize a small town. One of the main characters, played by Sarah Paulson, had an extreme phobia of clowns and a few other things. One of the members of the cult was running for a seat on the city council. It was a solid set-up for the season. The idea of using a psychotic clown cult to gain power and ultimately a seat on the city council, and possibly farther up the political ladder, makes for an intriguing story.
But as the season went on, the story evolved. There were a lot of characters added and a lot of sub-storylines getting in the way of the main story. Most of these smaller stories weren't necessary and didn't seem to lend much to this season. The last few seasons of the show all have something in common: they try to do way too much.
I think the show would benefit by having a focused, clear storyline and simply sticking with it. There can be twists and turns of course, but they had nearly entire episodes dedicated to a storyline that would derail the show for a moment.
As for the conclusion to the season, without giving too many spoilers, was decent. There were some moments that I wasn't expecting and definitely surprised me. The writers of this show have always been good at that, especially during the season finale. It was almost unfulfilling just because there wasn't a sense of closure. The ending was left very open-ended so there is potential for a continuation of this season, but not that it would be necessary.
The acting was always a shining characteristic throughout the season. The show has a really good cast who have strong chemistry. I don't think the show has ever had an issue with the actors they choose.
American Horror Story: Cult had some really amazing moments. They may have been few and far between, but those moments were amazing nonetheless. Each and every season of this show has always had a lot of potential. Some of the seasons have been amazing throughout, others, including Cult, took a few detours. This was not the best season of the show, but I don't think I can say it was the worst.
It seems like a lot of risks were taken this season, and sometimes the risks don't work out. As long as the next season is more focused and organized, chances are it will be brilliant.