COLUMN: The Best Game You Can Name: It's Good Ole' Hockey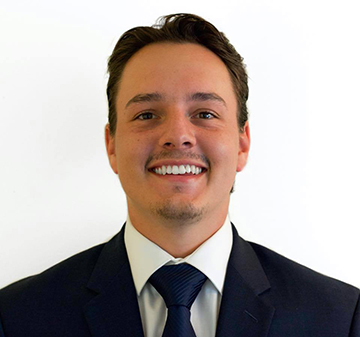 Hang on for a minute...we're trying to find some more stories you might like.
Within the deep freezes of a northern U.S. winter, it's always important to have something to keep your spirits up! For some, it's hot chocolate or an adult beverage, maybe something good on the TV, or some physical activity to keep off that hibernation weight.
What if I told you that there is something that can encompass them all? Enter the light speed entertainment extravaganza that we call hockey!
Whether I am in a local rink, gliding across a lake at 1 a.m. in my hometown, or kicking back and watching on TV with a drink … hockey is the only thing besides my family that I know could never let me down.
In my opinion there is nothing more pure than the sport of hockey in its true form, and sharing it with your best friends and family. I was always sad that I didn't get the opportunities to play ice hockey growing up, but now when people ask me "why didn't you just play hockey instead." my answer is usually along the lines of "besides the fact that I'm not that good… hockey is the love of my life, and I'm glad I never had the chance to burnout or let organized sport change my view of the game."
It is ironic that many times I use hockey to calm myself down and get my head straight, even though several Canadian research companies recently found that closely following the sport and watching games is detrimental to your heart and health overall. I will admit that following my favorite team religiously has led to many headaches, heartaches, and maybe a few holes in my wall and other broken objects. But every day I wake up with a new love for my favorite past time.
So what is it that makes hockey so great? Is it the high speeds? Is it the hitting? Is it the flashy skill or the guys effortlessly gliding on a 1/8-inch thick knife on ice? Is it the packed arenas and passionate fans?
For me it is all of the above, and so much more. Hockey is a lifestyle, whether you are a player or a fan, and there is certainly no room for the faint of heart. I love chalk talks with fans of other teams, and I love the personalities and the class involved with the game.
I could go on and on about all the emotions the game has made me feel, all of the memories it has created, and the bond it has brought my dad and I over the past five years or so. Really, I am just in love with it all, from a young age watching my dad coach, and to playing floor hockey and idolizing his players. No matter how much access I had to the sport, it has always remained my passion and what I want to do for the rest of my life!
Why should you care? I mean, really, it doesn't matter to me if you do or not. But I really do think it is the best game out there, and I hope more people see it like I do. Maybe in reading this someone will be inspired to go to a game, maybe a kid will fall in love like I did, or maybe an old fan will realize how special our game is once again.
These cold winter months can drag on in darkness, and everyone needs that light. So I challenge you, if you're reading this, to step out on to a frozen pond and breathe the fresh air, or travel to take in our beautiful game in person. I promise you will not regret it!
Hockey is not just a passion for me. It is what I love and what I want to do for a career. I am hoping to someday work in the NHL within hockey operations, making decisions for the future of the Chicago Blackhawks. A corner office in downtown Chicago … a platform to bring people together!
I hope this is also a message to all that no matter what you love, pursue it. Don't let anyone tell you it's a waste of time, or that it isn't a career. Let people think what they want, and let them do what they want. But in the end, do what makes you happy, and for me that is anything involving this amazing game.
I stay focused on the goal of one day hoisting the Stanley Cup, and bringing it to my hometown. Let's go Hawks!