REVIEW: The Games of the Esports Program
The Esports Program is brand new at Siena Heights University. Normally school athletic teams are comprised of teams made up of students that play a sport that the school has in their selection of athletic teams, but this sports team is not like any athletic sport. The Esports team i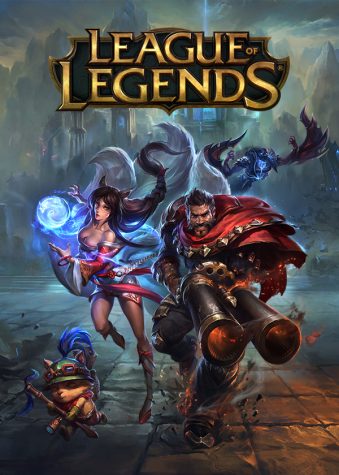 s made up of students that like to play video games on a PC system.
Thomas Goodman is the director and head coach of the new Siena Heights Esports team. This program will make a great addition to SHU since its bringing in a new type of athlete. Some of the interesting facts I learned about this team from Coach Goodman is that every tournament except for nationals is in the main lab where the team practices.
The program has three popular video games with one, two or three teams for each game, and that the tournaments are streamed for people to watch from websites like Twitter and YouTube.
The three games that the Esports team are currently playing are League of Legends, Rocket League and Overwatch.
League of Legends is a fast-paced, competitive online game that blends the speed and intensity of an RTS with RPG elements. Two teams of powerful champions, each with a unique design and playstyle, battle head-to-head across multiple battlefields and game modes. It offers endless replay ability for players of every skill level. It's also has a top view, and it has 184 characters in it. You have to learn each character's three different moves and counter moves, which makes it a real technical game. It looks like a fun game from what I have saw online, and many people should give it a try.
Rocket League is a sports/action game that equips players with a booster rigged vehicle that is used for crashing into balls for incredible goals or epic saves across various amazing and highly detailed arenas. The game is playing soccer with cars in teams of three and one alternate team, which makes it a really popular game with many more different techniques like high resolution and quick thinking. For those who have seen the trailer for this game but have never played it before can just call it Car Soccer. Honestly, I want to give this game a try myself.
Overwatch is a game that many people love to play because it has a first-person shooter with quick reflexes. The game features a wide array of unique heroes, ranging from a time-jumping adventurer, to an armored, rocket-hammer-wielding warrior, to a transcendent robot monk. The game is made up of various heroes, with each hero having different abilities the challenge becomes mastering each one's abilities is the key to unlocking their potential. Each player has a different role to play. Whether it's engaging in combat on the front line, providing defensive cover with your energy shield, or supporting your allies by amplifying their damage, every hero's abilities are designed to be effective as part of a team.
Learning to utilize your abilities in connection with your teammates' is the key to victory. When playing as a team there are key elements to being successful. Teams of heroes do battle across the planet. From protecting the secrets of the mysterious Temple of Anubis, to safely escorting an EMP device through King's Row. In other words, the world itself is your battlefield.
No matter how old this game gets its definitely worth playing regardless of its age. When I saw trailers for this game, I definitely wanted to play it, but I never got to try out, not even after it was released. After witnessing a certain gamer on YouTube playing it on his stream, I watched the whole thing until it was over and I was amazed. This is one game that everyone should play whether they're competitive or not.
Overall, the graphics, effects and gameplay of these three games are amazing.