REVIEW: "Halloween" Will Implore You to "Say Something" … or Just Make You Scream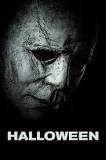 Hang on for a minute...we're trying to find some more stories you might like.
Much like its sadistic star, Michael Myers, I don't have a lot to say about the new "Halloween." Overall, it is a wonderful hack and slasher film that's well deserving of praise, but is not the end-all, be-all of the genre as many say.
The key to the film is its' mastery of suspense and characters. The masked psychopath of yesteryear returns from a 40-year hiatus to once again traumatize the residents of Haddonfeild, Ill., and the paranoid, yet prepared, Laurie Strode (Jamie Lee Curtis) and her newly introduced family.  Curtis and the rest of the star-studded Strode family do a remarkable performance that sheds a whole new light on the humanity behind the slaughter.
Not only that, but the entire rest of the cast seems deeply ingrained in their roles and play their parts with as much depth as a person in a slasher flick can have. Sure, they are mainly just pawns foe Myers to slice open, but this movie goes the extra mile in trying to move the viewer care about the people who see their end. For better or for worse, you'll come out of the film feeling for at least one of the victims and want to see more of them.
However, the film does have some tropes that do seem forced, but nothing glaring or out of the ordinary. A couple premature investigations and a protagonist that loses her phone are some of the tropes.
I would argue that the film very rarely utilizes tropes and actually aims for an almost perfect mix. That's part of the appeal of these types of films, the morbid foretelling of danger coupled with uncertainty is quite the thrill. The production team knew that and embrace both the corny and the brutal for all it's worth.
John Carpenter also provides an amazing score, as always. Accompanied by Cody Carpenter and Daniel Davies, the music may not be the most prominent feature, but to ignore it would be a severe understatement. The sinister score brings the punches, while the signature theme is as prominent and petrifying as ever.
I do feel like the ending was a tad bit slow and anti-climatic in some parts, but for those of you that have seen the original, the further you go, the more references an allusions to the original material pop up.
Much like the weathered and tattered mask of Michael Myers, "Halloween" is a wonderful mix of the past and the future, proving that the franchise isn't getting slaughtered anytime soon.
FINAL GRADE: B+