Men's Lacrosse Preview: 2019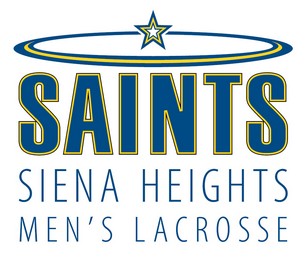 Siena Heights men's lacrosse, currently ranked fifth in the nation, are coming off a roller coaster of a 2018 season. According to Head Coach Ed Maloney, the team this year is, "young but competitive."
Their ranking and season are going to be determined on the, "improvement of the young players." Even with having experienced players coming back, the younger ones are what is going to determine everything, according to Maloney.
"Everyone is important," he said, but some of the key players include five defenders: Nolan Mince, Tanner Cowell, Dan Diffenderfer, Parker Richards (defensive-mid), and Stosh Kowalski (defensive-mid).
Along with three offensive players,G Potter, Alex Gilbert and Ryan Mamo. Maloney said, "that not only do these returners need to keep up the great work, but three young players need to step up. This includes Jake Gallaher, with Vinnie Jean and Alex McCarthy both in goal."
The Saints began their 2019 season over spring break when they host Tennessee Wesleyan at home.
"This will be big because we are going to make them come up and play us in the cold," Maloney said.
They will also be travelling to play University of the Cumberlands, ranked third in the nation, who beat them last year in the NAIA playoffs. Maloney states, "these are two important games. They are our first two NAIA games and will set the tone for the season."
The Saints graduated 10 seniors last year, so this year they brought in more freshmen than they have in the past.
"These freshmen are going to need to improve rapidly and learn what college lacrosse is," according to Maloney.
Leave a Comment