Preview: Women's Lacrosse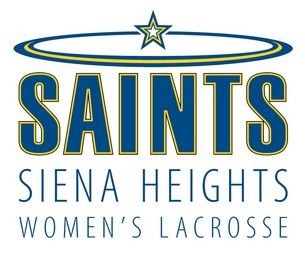 Siena Heights women's lacrosse, ranked seventh in the nation in the preseason, are coming back from an awesome season.
Coach Cindy Hills said, "our goal is to make it to nationals again this year."
Hill also talks about how their schedule this year is tough, and this will be key to making it to nationals.
The Saints have a very strong defense this year, according to Hill. Hill also stated that some of her key defenders are, "Reilly Winn, first team WHAC is back. We have three tall defenders this year, including Reilly. The other two are Megan Byers down low on the other side of Winn, and Dani Lapointe up top."
Due to the weather this season, the offense is not syncing yet, Hill said.
However, Hill said some of her key offense includes, "Jenna Sommerville, first team WHAC is back and expected to be our lead goal scorer; but, it is also expected she will be double-teamed."
Hill said if Sommerville does get double-teamed, "we will also need, Lexi Kuhns, Natalie Williams, and Katie Tapia to step up and we will be fine."
It does not stop there with Saint standouts. according to Hill.
"We have two strong mid-fielders whose specialties are in draw. These players are Sam Pawlowski and Kristin Delclos. We have two strong goalies, Mariah Symthe and Elizabeth Elliot, with also having our third goalie Rachel Reis as well."
The Saints have a very tough schedule this season. The key games that will determine their rankings are against WHAC rivals Lourdes and Aquinas. The Saints beat both of these teams in overtime last year. Hill said if they beat Lawrence Tech, it will especially help their rankings.
According to Hill, "The WHAC conference has very tough competition, so the conference games are the biggies this year."
Over spring break, the Saints will begin their 2019 season with games against SCAD, Keiser University, and Ave Marie University.
"If we beat Keiser, who is currently ranked second in the nation, we would be in the top five of the nation. And I believe we can do it," Hill said.
"It all depends on who performs that day, we need everyone to perform to make it to nationals," she added.
Two big games she would like to see students come out to is senior night on April 13, and their fundraiser game on April 20 for childhood cancer.