REVIEW: Rice and Barley Tap House: The Place to Be!
The small town of Adrian expands its culinary cuisine with a new Pan-Asian fusion restaurant.
Rice and Barley Tap House opened Nov. 14, 2018 owned by Brett and Krista Cotton the same owners of Cotton Brewing and Copper House Coffee Co. This restaurant sits in the heart of downtown Adrian on the same road as the Croswell Opera House.
Rice and Barley Tap House not only features sushi, authentic Asian cuisine, but also fusion dining that combines modern American foods with old school Asian recipes.
It also features alcoholic drinks created from the brewery, distillery and winery Cotton Brewing Co.; as well as craft sodas made in house and bubble tea which is a Taiwanese fruit or milk tea mixed with boba or tapioca balls.
Rice and Barley views its customers as family; they are always doing daily deals on food and even their drinks (alcoholic and non-alcoholic).,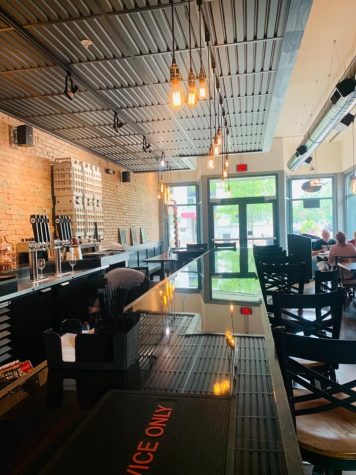 Rice and Barley also features a loyalty program that allows you to gain points from the amount of money you spend, and receive discounts or free appetizers.
The Tap House also belongs the local DoorDash community to allow residents of Adrian fast and easy delivery of their unique dining experience.
If students would like to check out Rice and Barley Tap House before visiting the restaurant itself; they are very active on their Facebook page, just search Rice and Barley Tap House in your search bar!