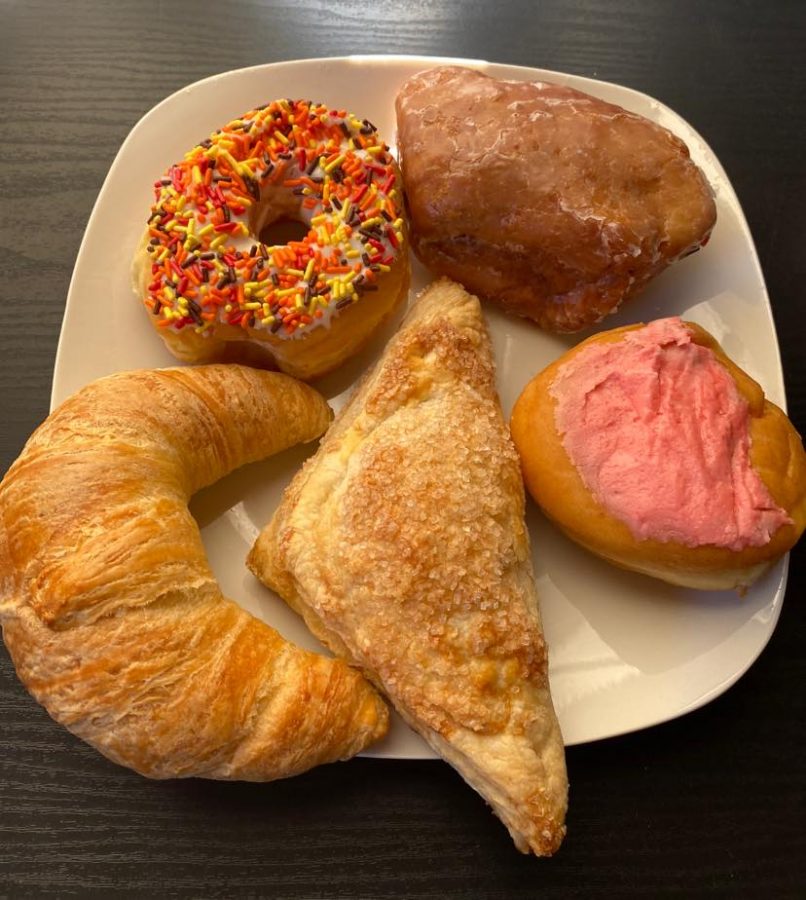 Before I begin with this review, I would like to thank the person who wrote to me suggesting this bakery! I really enjoyed it.
Lev's Bakery is a small, local bakery located in downtown Tecumseh, Mich. They have a variety of donuts, cookies, and other bakery items, as well as beverages.
One thing to note before you visit, they do not accept credit or debit cards – only cash and checks.
When I walked inside, I saw a ton of beautiful donuts. I chose the donut with icing and frosting, as well as the apple fritter. They were both amazing, but my favorite was the sprinkled donut. The person I went with got a croissant, a cherry turnover, and a strawberry jelly-filled donut. He said he enjoyed all three, but he loved the cherry turnover.
The service was good, and so were the COVID-19 precautions. Everyone had masks on, and there was only one employee working (that I saw).
The prices are fair as well. For the five items we ordered, the total came to $6.25.
If you ever visit Tecumseh, Mich., I suggest you stop by this bakery for a sweet treat!
A final good thing about this bakery is its location. It's right down the street from Basil Boys (a restaurant I have already done a review on). Two awesome local food businesses within walking distance from each other is amazing. I ate Basil Boys' "breadstix" for lunch, and the donuts from Lev's Bakery for dessert.
It is definitely a must-try if you're in Tecumseh.
Service: 10/10
Food: 10/10
Prices: 10/10
COVID-19 Precautions: 10/10
Overall Experience: 10/10