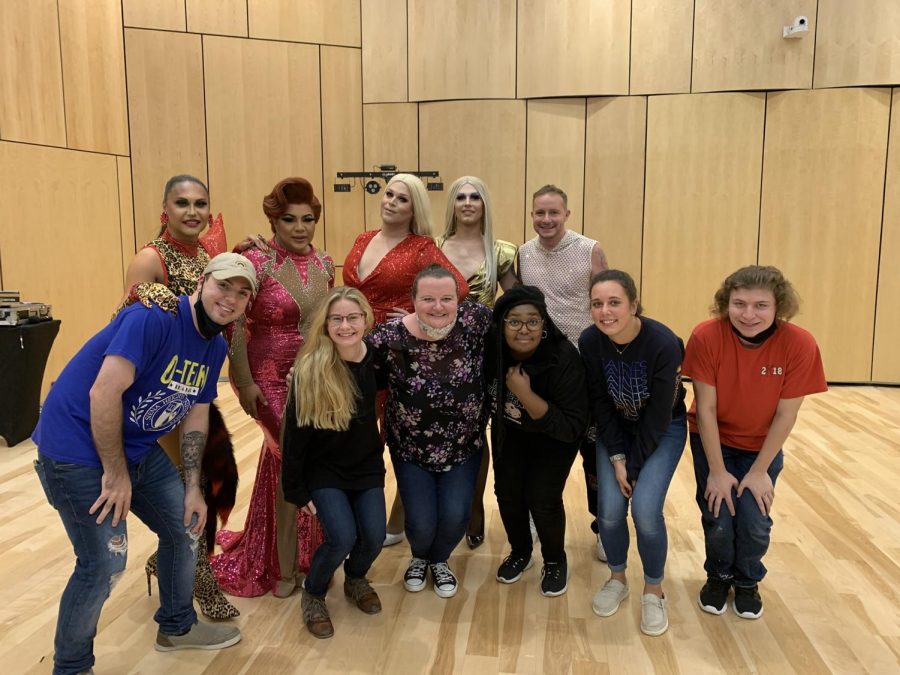 On Oct. 6, Siena Heights University conducted its first drag queen show on campus in Rueckert Auditorium. This show was hosted by the Pride Club on campus, and many of the staff and faculty are to thank for this show as well. 
This show was a tremendous amount very eventful with performers from Detroit, Grand Rapids, and even Minneapolis, Minn. Also the performers were from all different backgrounds, including the LGBTQ community. They included many sides of the spectrum, making it a rather diverse show. There were also both drag kings and drag queens performing, so individuals got to feel the full experience. 
During each performance, the performers would walk out into the crowd and interact with students along with professors and/or faculty, getting everyone involved and feeling included in the show.
Along with performing, there were also two queens who spoke to the audience throughout the show
Those who did not get to experience the first drag queen show on campus in Siena Heights University history, make sure you don't miss the next one. Those planning on going to the next show, make sure you bring dollar bills, as the performers make their money off tips.