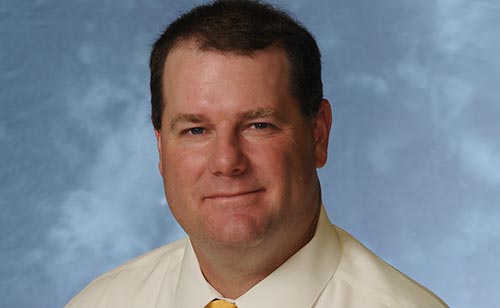 Before arriving at SHU, I had almost 20 years of journalism experience in both newspapers and magazines. I am a former newspaper editor who received more than 60 writing awards from the National Newspaper Association, the Associated Press and the Michigan Press Association.
During my "day job," I manage the marketing and communications operations for Siena Heights. My duties include managing the university's web sites, serving as the primary writer for the university (and editor of our alumni magazine) and providing marketing strategies for all three of our colleges. I also am the primary media relations representative for the institution and teach a writing/journalism class from time to time.
In 1996 I covered the Summer Olympic Games in Atlanta for a national newspaper chain.
Specialties: Human interest feature writing; sports reporting and column writing
Doug Goodnough, Adviser