Midterms: The Dreaded Week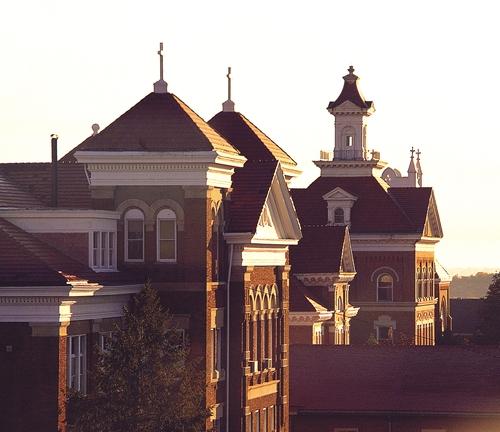 Feeling stressed out about your upcoming midterms? From Oct. 15-19 is Siena Heights' official Midterm Week. This is a week full of testing, semester projects and meetings with professors. It all adds up to quite the work load for the typical college student.
Elementary Education student Tucker Stover said, "I am nervous about midterms in a way, but I am also eager for the week to be here because I am prepared for the assignments and tests to come. Midterm Week also signifies that the end of the semester is near, so that is very exciting."
If students are nervous as well, there are some tips and tricks that might help them experience a successful midterm week – and receive the grades you wish. One of these is to get in contact with professors for each course. Ask them any potential questions you might have about the week, and communicate with them things you are struggling with in the course.
Another tip is to always refer to the syllabus. Review the class objectives, and when each upcoming assignment is due. The syllabus is a great reference when trying to figure out what items are due during Midterm Week, and what is to be expected for the test, projects, etc.
It is also very useful to collaborate with classmates. Sometimes, hearing other perspectives about the same content can be extremely beneficial to students' overall learning. Create a study group, or at least reach out to two of your classmates and receive their contact information. This way, if you miss class, you are able to contact someone about what you potentially missed out on.
According to Alexandra Gimpel, and her article, "How to Study for Midterms Like a Boss," there are also tips that are not school-related to better your chances of succeeding. Gimpel said to maintain a normal sleep schedule, make sure to eat, and do NOT panic. Putting away your cell phone while you study or work, will also help your concentration and focus on the content, she said.
Leave a Comment