Saints Clipped by Cardinals, 88-85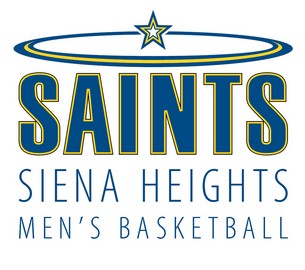 Siena Heights men's basketball took a road trip to face rival Concordia University in a late season matchup before the start of conference playoffs.
The Saints made 50 percent of their field goals, 70 percent of their free throws and were 30 percent from the 3-point line. The Saints went into halftime with a 44-36 lead over the Cardinals.
The Cardinals played a very strict defense, causing turnovers and fast break points.
Jalen Thompson of Concordia University led the Cardinals in scoring with 20 points.
Rebounding played a huge part in the game. DeMarco Dickerson led the Saints with 13 rebounds. Not to mention Dickerson going for an outrageous 28 points and also hitting a last-minute shot to bring the Saints close with 47 seconds left in the game. However, due to some missed shots and miscommunication on defense, the Saints fell short to the Cardinals 88-85, giving them their 10th loss of the season.
Josh Winowiecki also played big for the Saints with 22 points, shooting 9 of 11 on field goals.
Leave a Comment