Life Behind the Lens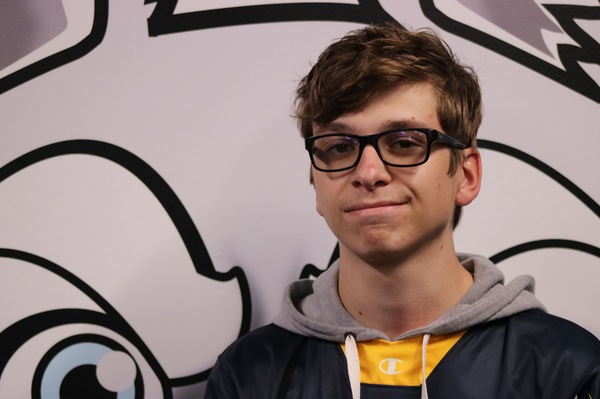 Lucas Dix is the definition of following your dreams. Dix is currently on the Rocket League Team as the third Team Sub. Where Dix excels is the film industry. He decided to switch over from rocket league to the film side last semester. Dix mentioned that "last semester I grew tired of playing rocket league for so long each day and I wanted to start editing videos for the program." He is currently helping with the YouTube aspect of the whole program. He says that he pitched his idea to his coach and the coach was excited about the change.
As of right now, there are no projects in work for Dix but next week he wants to do a special challenge video that will get everyone in the Esports arena involved. He is humble in what he does and says that everyone can get better. Dix says that he is a big part of the team but is not needed. Dix also says "I think I help make the program a fun place to be and create impressions on others outside the program with videos. He works alone for the most part but is in the works of recruiting someone named Karri who is a soon-to-be transfer student to Siena Heights University. In his free time, he likes to play rocket league for fun and hang out with his girlfriend. All of his equipment has been paid for by the coach and he says" I am very glad he has used some of the funds he gets from the program to help me out with making the video quality better." Lucas Dix is an example of why you should do what you love because an opportunity will come.
Leave a Comment