Dix Helps Promote Esports at Siena Heights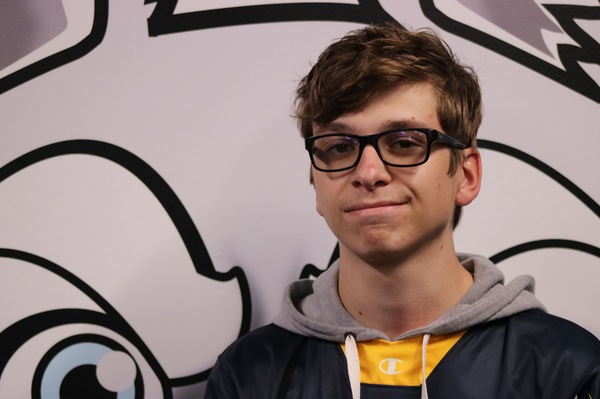 Lucas Dix, a first-year student who is a part of the Esports program at Siena Heights, is a Sport Management major who wants to get into video editing and work with Esports programs after college.
Currently, Dix is serving as the media coordinator for the Esports program. Dix's role is to meet with each team within the program, plan a video, record a video, then get it out as fast as he can. 
Starting in January 2022, Dix started to serve as the media coordinator for the Saints Esports program. In the fall semester of 2021, Dix was a player on the Rocket League team. When Dix was playing Rocket League last fall, he admitted that playing video games was not that fun anymore and that the interest in the game started to fade.
The Esports team is a tight-knit group that has great team chemistry within the program. Dix is friends with everyone and is glad to be able to continue working with the Esports teams. 
Outside of doing player features, Dix's job is to create graphics for the social media pages that the Esports program is in charge of running.
Dix said he was drawn into the media world since he was a young sixth-grader. From there, Dix took his talents to the YouTube world where he created videos, then learned to edit them when he became an eighth-grader.
As for getting back into Esports, Dix mentions that he will always do what the coach needs him to do. Dix said there will be three Rocket League teams in the fall, and he will consider rejoining one of the Rocket League teams.
As for right now, Dix said he is really enjoying being a part of the Esports programs as a media coordinator.
Leave a Comment