Preview: Romeo and Juliet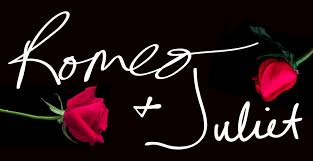 Siena Heights University will present "Romeo and Juliet" from Jan. 28-30 in Francoeur Theater on the Adrian campus. The classic Shakespearean tale of young love and bloody conflict will take place at 8 p.m. each night.
The story of this violent romance is one that is well-known, but Spectra sat down with senior Musical Theatre major Kegan Jenkins and asked him about his theatre career and his lead part as one half of our star-crossed lovers, Romeo, hoping to get a inside-look.
What productions have you done in the past, and do you have any favorite roles played in past productions?

"I did my first show at the Croswell Opera House when I was seven. It only took that one show for me to realize I wanted to be a performer. So I've spent the last 14 years trying to be on stage as much as I possibly can. I think my favorite role I've ever done, if I had to choose, would be Angel in Siena's production of Rent. It had been a dream role of mine for as long as I can remember. It gave me the chance to really let loose on stage and be myself in a role, which doesn't happen often. As an actor, I love to find roles I that I can put some Kegan into. Romeo is definitely like that as well for me. I'm 100 percent a lover and not a fighter, just like Romeo. There's a good chance I'll have a new favorite role once this show is over."
Romeo and Juliet follows the brief romance of two young heirs of warring families. The main challenge for these characters is the blood-feud. What was the biggest challenge about taking on the role of Romeo Montague?

"This role is by far the most challenging I have ever done. Obviously, learning all took a lot of work, but that was the easy part. Not only do I have to memorize the lines, but I also have to know what I'm actually saying. With a text that is hundreds and hundreds of years old, there is a lot of language that we no longer use. It's my responsibility to make sure the audience follows the story and understands what is being said through my acting, because half of the words are words they have probably never heard in their lives."
How demanding is Romeo and Juliet mentally and physically?
"This role has also been physically challenging as well. I do a lot of climbing and hanging from the set along with the extremely physical fight sequences. So I've been putting any extra time I have into the gym. It's definitely going to take a lot of stamina to make it through this show. Plus, when you think of Romeo, you totally picture a ripped body, right!?"
Romeo and Juliet is a story that nearly everyone knows, at least vaguely, so isn't shining a new light and bringing new energy to the tale what the cast wants to do?
"Taking on a show as iconic as Romeo and Juliet is definitely a challenge. On one hand, you want to bring something new and fresh to the table because it's been done countless times before. On the other, you want to stay true to show because it is such a classic and the audience is going to have some expectations. I think the cast, crew and everyone involved have been working on that perfect balance between finding a fresh perspective, and still giving the classic Romeo and Juliet story that everyone knows. I think both people who have never seen it live and people who have seen it live 10 times will thoroughly enjoy our production."
Who would you recommend see this show?
"Everyone! And I seriously mean that! Even people who think they hate Shakespeare. A lot of people decide they hate Shakespeare in high school when they're forced to read it. However, the reason is Shakespeare isn't meant to be read, it is meant to be performed! I, myself, was a bit of a Shakespeare cynic out of high school. It wasn't until I saw Othello live on our annual Siena theater major trip to the Shakespeare festival in Stratford, Canada, that I finally got what all the fuss was about. What makes Shakespeare so amazing his ability to capture human nature in his characters. That is why his plays have stood the test of time. I think we almost all can relate to Romeo and Juliet in some way, which is why it is still so relevant today. We all know the feeling of being young and in love, and thinking nothing could be more important. And if all that doesn't convince you, who doesn't love live sword fighting!?"
Whether you've heard the story a dozen times before or if this is your first time, Romeo and Juliet has a lot in store for the entire community.
Leave a Comment