RETRO REVIEW: Breakfast at Tiffany's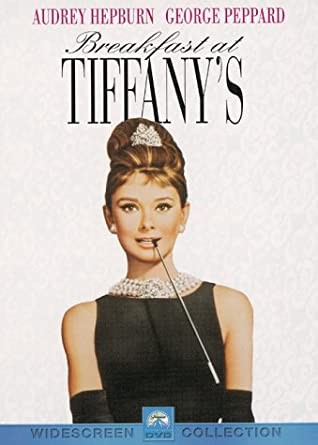 Is this another review of me gushing about Audrey Hepburn? Yes. Do I care? No. This film is arguably her most iconic. And yes, there are moments where I was like "Yikes, that didn't age well!" But you gotta love Hepburn's character, and this film arguably made the LBD (little black dress) iconic.
So, again, here is me gushing about this film.
Fashion and Audrey
With any Hepburn film, you must talk about the fashion. From her oversized collared white shirt to the LBD. She could make a trash bag look good, and without her, this film wouldn't hold up. George Peppard (George in the film) also does a great job in this film. But without Hepburn, I don't think the film would be as iconic as it is today.
Characters and Dialogue
You cannot help but to like these characters. Even if they are flawed, they are charismatic enough and are portrayed so well, that you cannot hate them. And you want the main characters to get together. And you see them grow as people, and how they do deserve the happy ending.
Literally everything else
Oh my gosh, this film is so enjoyable. And you really get to know all the characters. And you cannot help but love them. And Hepburn singing is always great. Moon River is great, and I am happy she fought to keep it in the film. All I have to say is that if you haven't seen a single Hepburn film, I'd suggest this one.
Leave a Comment