SHU Fly on the Wall Question of the Week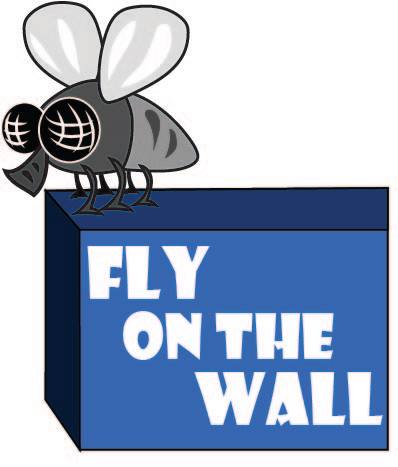 "What have you learned since being at Siena Heights?"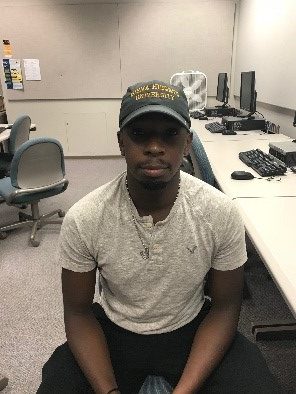 Girard thought he was going to come to Siena and fly through college, get his bachelor degree and then graduate. He thought he was going to lay low and get his work done so he could just be done with school, but in the process, he got really involved on campus and met a lot of new people. He has been active in many campus events and has done way more than he ever imagined.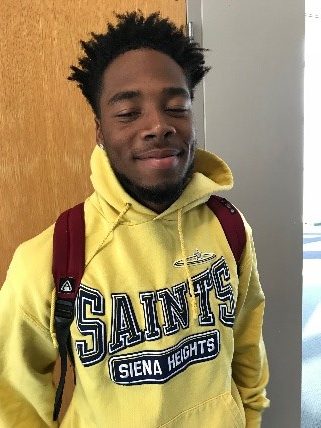 Throughout his four years in college, Cordell has been able to learn a lot about life and how to get to where he wants to be. Playing on the football team has really helped with what he's learned. Coming in freshman year Cordell says, "it's hard because you come in thinking you know everything and you don't." When things didn't go his way, he had to adjust. Learn and focus on what he was going to do to be better. This has contributed to his success on and off the field.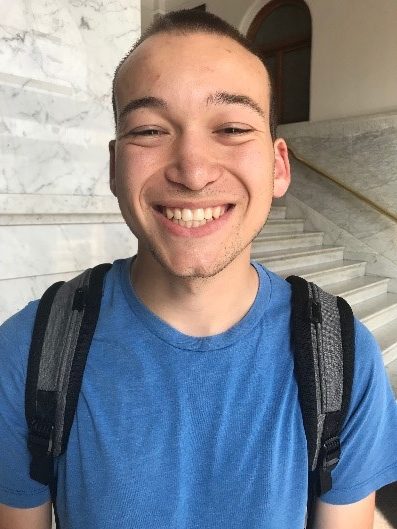 Jacob is a commuter from Onsted so he doesn't live on campus. But he's on campus enough to get a feel for the Siena environment. He says he has matured a lot and has become a lot more confident with himself from being here. He's now more prepared to take on the real world and confident that he'll succeed in life after school.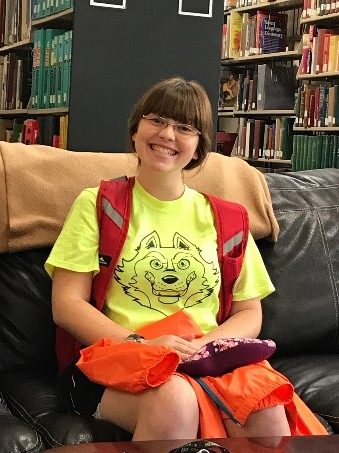 Sissy is involved in many organizations on campus. She took what she learned about involvement from high school and carried it with her to college. Since then, she has not only been further involved, but more confident in her abilities as a leader and engaging with students and faculty. She has gotten better at multi-tasking work, school, and her organizations as well. College has given her the self-assurance she needs to succeed in the future.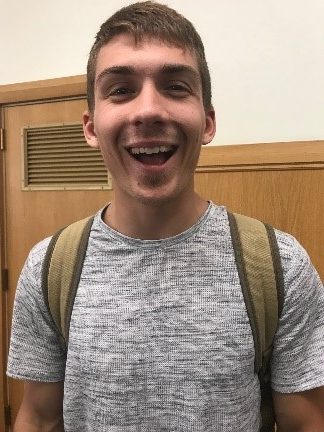 Being in college has made Dylan humbler. He came to school being very knowledgeable and his classes have just contributed to his knowledge. He feels a lot better about himself since high school and he thinks he's finally starting to get on the right track with what he wants to do in life.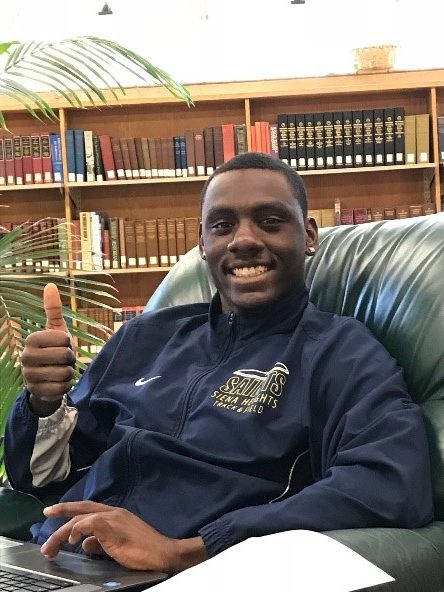 Deontae has grown up a lot since being at Siena. Coming from Chicago and being away from his family, Deontae has learned to take care of himself. Being a part of the football team has given him a sense of community which has helped him gain a lot of friends. The football team has a united behind a saying called "ECG" which stands for empathy, compete, and grind. This helps teach the team to fight for a common goal on the field and carry that same determination off the field.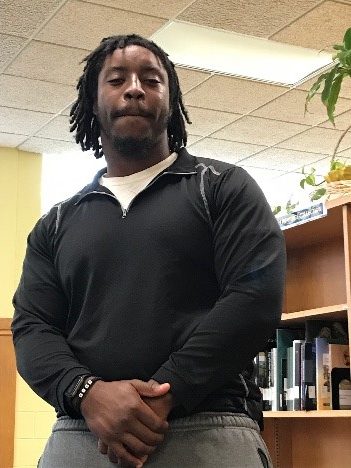 Also a member of the football team, Malik has learned a lot from his teammates and community. Football has made him a more mature man, but being around so many diverse people has made him a more empathetic man. Since Siena is full of diversity and people from all over the world, one thing he's come to learn is that "there are good people all over the world, no matter where they come from." He has learned to give everyone a chance.
Leave a Comment