REVIEW: Sal's Italian Restaurant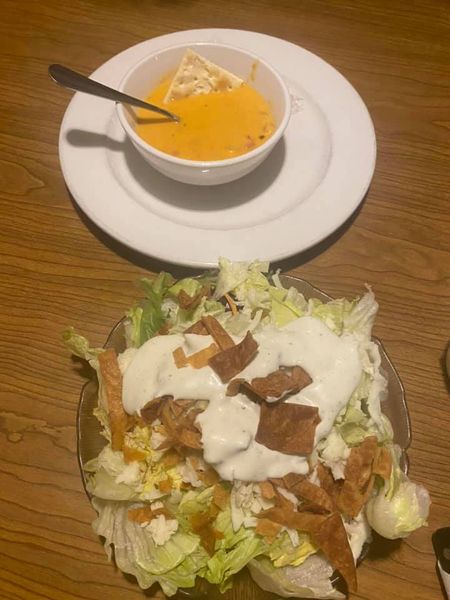 Sal's Italian Restaurant is located in Tecumseh, Mich. Before reading this review, I must warn you: if you end up taking a visit to this establishment, you will be back many times.
This was my first time eating at this restaurant, and it was absolutely amazing. The employees were extremely friendly and welcoming. They all had masks on and took the necessary COVD-19 precautions. One precaution they just started is taking the names and phone numbers of the customers dining in. When we were seated, that was the first question we were asked.
The service was wonderful, and the restaurant was very clean. It has a beautiful aesthetic. I love the way the restaurant was decorated.
The prices aren't too bad either! I ordered the fettucine alfredo and it was $11.99. My dining partner ordered the manicotti and it was also $11.99. The meals were large and they both came with two big pieces of garlic toast and your choice of a salad or soup! That amount of food for $11.99 is a steal!
The service, the prices, and the COVID-19 precautions were all great, but the food was immaculate. I have never had better fettucine alfredo (sorry, Olive Garden). It was absolutely amazing. My partner allowed me to taste his meal (the manicotti), and it was amazing as well.
If you have never been here, I suggest you take a visit. Bring your friends and family. You will not be disappointed.
Service: 10/10
Food: 11/10
Prices: 10/10
COVID-19 Precautions: 10/10
Overall Experience: 10.25/10