Technology Christmas Gift Ideas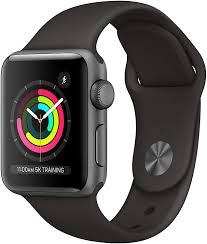 The holiday season is drawing closer, which means that people across the country have begun their Christmas shopping.
Children will be giving their parents their Christmas list for "Santa" and in this day in age, much of it may consist of technology related gifts.
A big gift item during the holidays is the Apple Watch. This year is the Apple Watch Series 6. This watch is priced at $299 and it comes with new features such as a blood oxygen app, always on retina display, and 50 meters of water resistance.
Another gadget that may be a great gift for friends and family is the Tile Mate which runs about $25. A Tile is a piece of technology that you can latch on to just about anything and it will allow for you to track it. Essentially, the Tile works with your phone as a gps in order to you to locate an item if it becomes lost.
A gift that is perfect for grandparents is a digital picture frame and ranges between $50 and $150. This device is set up through an email account that anybody with the email address and code can send pictures to. Once pictures are sent, they will scroll through as the day goes by allowing for the gift recipient to see as many photos as they want without having to put up multiple frames.
The last techy gift idea that has been popular among teenagers lately is the Nintendo Switch, which is about $200. This video game console is hand held and can be played individually or multiplayer and has hundreds of games to play on it.
All of these gifts are decently inexpensive, depending on the recipient and are also pretty easily accessed. This is a great list to keep in mind when starting the holiday shopping, and with Black Friday around the corner as well, you may be able to find a deal!