OPINION: Which Streaming Service is Better?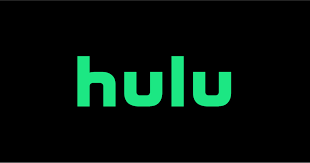 As of 2020, the most popular streaming services to watch tv shows and movies have been between Netflix, Hulu and YouTube TV.
While each of these platforms have their own uniqueness, the price can add up extensively if one were to use each one. So when it comes down to choosing which platform is the best, there are two major factors that should be considered: price and content.
Let's first consider price. Netflix offers their basic plan for $9 a month which would allow for one screen logged in. Their premium plan was just raised to $18 for four screens.
Hulu, on the other hand, has different options for plans depending on if it has ads or not. For the Hulu plan with ads, the price is $5.99, whereas the most expensive plan comes to $60.99 which has no ads and includes live tv as well. You could also decide on the Hulu, no ads plan for $11.99.
Finally, YouTube TV has one pricing option, being $65 a month. When thinking about only pricing, YouTube TV is the most expensive option, whereas Hulu has the lowest price, at $5.99 a month. With that being said, if you're looking for the lowest price, Hulu would be the best option.
Next up: Content.
Netflix is the oldest out of each streaming services, and has a large amount of content to choose from. Netflix also updates their content each month, adding and taking away movies and shows. Along with that, Netflix does not have a live tv option, which means that if you are looking to watch shows that are current, this may not be the platform for you.
Hulu, on the other hand, does offer live tv options. But even if you do not want to pay for live tv, episodes are available to watch the day after they air.
Finally, YouTube TV has live tv and movies (similar to cable). Each one of these platforms have shows and channels that are only available on that specific platform, so if you are looking for specific shows, that may determine which platform is for you.
Finally, when it comes down to the best option for a streaming service, my opinion is that Hulu with ads is going to be the best option available. The reason that I say this is because it is the cheapest option at $5.99 a month and the ads are typically only around two minutes long (and YouTube TV also has ads with it as well).
Even if you do not want ads, $11.99 Hulu with no ads is cheaper than Netflix's most basic plan. Hulu offers a ton of movies and shows, including Hulu originals and to get live tv with YouTube, you will end up spending $65 a month compared to Hulu's live tv with no ads for $60 a month.
For these reasons, if you are looking to pay for only one streaming services, then Hulu will be the best option!