New School Year, New President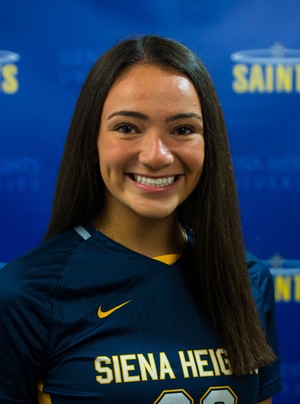 The final new member of the Unofficial Spanish Club is Gianna Diaz who is now the president. Diaz will work alongside Maestro Kaplan, Lauren Dioszegi, and Ryan King. "I became the president of the Unofficial Spanish Club at the beginning of the school year about two weeks in," shared Diaz, a sophomore this year. "I am from Valparaiso, Indiana, so I am still trying to learn more about Michigan," explains Diaz. 
The Unofficial Spanish Club is hosting a disc golf event where discs are provided on October 10. " I am most excited to meet new people in the position and to have events with other clubs like the International club," mentions Diaz. The club is hosting a trip to Mexican Town and the Detroit Institute of Art on October 15. Students will get to stop in stores and a bakery while also getting lunch. The cost is five dollars to reserve a ticket which can be done online. 
There is so much more to the Unofficial Spanish Club than the events and atmosphere of the Spanish Lab. Maestro Kaplan works hard to bring energy and excitement to his program. "During my Scholarship Day before I came to Siena, I met with Maestro and loved his energy and enthusiasm to teach Spanish, so I knew he would be a great teacher," explains Diaz. Stop in the Spanish Lab in the science building to learn more about the events the club hosts. 
Leave a Comment