Two Outs, Runner on One, I'm up to Bat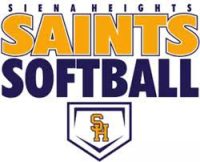 Taylor Eppard has always been described as a sweet and pure soul. But what truly goes
on behind that bright smile? This interview started off with the question of "who has helped you
through this year mentally?" Eppard stated, "Honestly, if I had to say someone, I would say
myself. Because as much as I love getting advice from my mom, or my grandma, or even my
boyfriend, none of it help me to the extent that I need. I have talked to many people about my
daily life, and they have asked me how are you even still alive?"
Eppard continues, "It has been really hard for me, especially the last two years to stay positive
because there have been so many things going on in my life. I have always been the type of
person who gets in their head. An example is at last Wednesday's game. We had two outs, we
had a runner on one, and I was up to bat. I was freaking out. And then I told myself, no. You are
going to hit this ball! And I did!" She says, she was happy in that moment because she was
mentally exhausted. "It's draining that I am the only person that I can rely on."
"At the beginning of this semester, I was really stressed out because I was taking physics,
chemistry, and plant bio, while working, and playing softball. I was stressed because I felt like I
didn't have enough time for physics. You have to put a lot of time and effort into physics, and I
felt like I didn't have the time that I wanted. So eventually, I dropped it," Eppard noted.
Although, on top of all of this stress Eppard described the routine she has to give her an hour or
two to wind down. Eppard feels the most relaxation when she is home alone in her bed. The
beach and the ocean are her happy place. She has a relaxation routine that involves taking a long
hot shower, putting on her pajamas and turning on Criminal Minds.
On a typical day Eppard's schedule look like this: "Well… Monday's, Wednesday's, and
Friday's, I like to wake up early around like 8 o'clock. Then, I get ready for school. I wash my
face, brush my teeth, so I feel 'ready for the day.' Then I have class from 10-12. I have a little
break in between so I can eat lunch. Then, I go to another class at 2:30. Then, I go straight to
practice. On Tuesdays and Thursdays, I have lab from 8-11 usually, and then I go straight to my
waitress job at a local pizza place, then straight to practice. But on the weekends, all I do is
work."
School is different with everyone but once you add on a sport and work, you never know
how someone will deal with all of that on their plate. "School will always be the number one
thing. My job, being a waitress at Aubrey's, is so I can afford to live in an apartment. So, I don't
have to live on campus. Then, playing a sport… I wanted to play softball because I kind of got
robbed my senior year of high school playing and I was given the opportunity to play here at
Siena Heights. So, of course I was gonna take it because why not? It'll give me something to do.
And I loved playing softball in high school. I was basically like, why not?"
Eppard spoke on the stress of a softball schedule conflicting with school, "We have
concessions that we have to do for softball like fundraising, we will have 12 girls go, and
sometimes it conflicts with your schedule. For example, if you have work scheduled the same
day as concessions, coach will either make you find a replacement or make you chose. And I feel
like that should never be a choice. I feel that I work hard enough where I should be allowed some
leniency because I work my a** off for everything else. It's also hard having majors where you
have careers outside of softball that are more important. School is always more important. I'll
have to spend five hours on a lab sometimes, and coaches don't understand why "planting a plant
takes five hours."
She continues by saying, "We have games where we come home at 11pm. When I got
home, I still had to shower and do all of my homework. The next morning, I had an 8am and I
slept through my alarm because I was exhausted. Like I mentioned, I know that teachers have
alternative labs but sometimes I have class during the only open labs, so I can't go. Some
teachers are extremely understanding by giving you a replacement project that you are able to do
at home."
"I know it's expected because you need to know stuff for your career, but maybe each
class not expecting 3 hours of studying time outside of class. Some students have 6 other classes,
like me freshman year, I had 6 other classes, causing me to take 18 credit hours. There are some
classes that really don't need that much study time. Especially if you've taken a class like that in
high school. Like the refresher courses are just a refresher class basically. So, not expecting us to
spend all of our time studying because it's not gonna happen." There are many factors of stress
for any age of a student. No matter how happy some people may look, without the support and
comfort from professors and coaches where can we really go to find help.
"For a lot of students, its current or past trauma and depression or anxiety." That's
according to Siena Heights University Professor Patricia Rousselo. She says she sees a lot of
student athletes who come to Siena and struggle with mental health.
"Kids with depression and anxiety never get help," she continues. "So then here we are,
college students, and the pressures that come along with all of that."
Some students have brought up the idea that they feel coaches and teachers aren't always
there for them. Professor Rousselo says, "From what I hear some do, and some don't. You know,
I don't know much about athletics at Siena, so maybe I just hear the complaints. I hear a lot of
complaints about coaches and professors, but I know there are good professors, who work with
students and who care. I try to encourage students to take those professor's classes when they
can. Although, I think there could be more compassion and more grace in dealing with students
from a pretty decent segment of Siena in any role."
Help at Siena is there for students, like the Care Team Program. Professor Rousselo says
it can help. "I don't know the outcome because when I make a care team referral, I never hear
anything else unless the student tells me. So, I know we do have things in place. Cody Mathis is
a warrior for students. She's amazing and she's on the care team. So, yes, I think the care team is
good. I just you know once you make a referral, you're out of the loop. So, I'm not sure how
effective it is."
Professor Rousselo says Siena falls short on mental health resources. "We are a small
school, but I think I would it would be really nice to have more than one counselor. It would be
nice to have a male counselor or even a counselor of color. I think we could use a social worker
to help students navigate things like having to go on Medicaid if they lose their insurance if their
parents lose their insurance or lose their job."
She continues, "I've seen that happen, where students are homeless. It makes you think of
the poverty that I mentioned in the beginning and all the complications that brings. Families are
often very needy in contacting the student and needing them to come home to watch younger
siblings or to help. I would like to see more resources being put into supporting student's mental
health. I've always thought we should we need a Wellness Center a place where students can go
to check out books on wellness."
According to Professor Rousselo, "We have so many low income students; first
generation students who need more guidance on hidden curriculum like 'how to do college' if
you're the first person in your family to go to college. I am not sure if our First Year Experience
course teaches you this kind of stuff, but maybe if they teach about office hours and to how to
ask for help from professors, because professors don't come to you.
Also, I heard in a conference that the students who are low income, usually don't have
nowhere to go over Thanksgiving break and Christmas break. We should keep our cafeteria open
during those breaks if there are going to be students here during those times." No matter your
status in any scenario, if you need help or a better outlook for life in any subject, there are people
out there are always willing to pick you back up when you fall.
According to a document written and published by Gallup, "Seventy-one percent of
former student-athletes are employed full time (by an employer or themselves)." Taylor Eppard
is one of many students who have a job and play a sport while in college. Students have stressors
that cause them the need to seek help once and a while. Resources for those students should be
posted, talked about, and taken care, no matter the university or college you attend.
Leave a Comment