Sandifer 'Excited' For Start of Women's Golf Season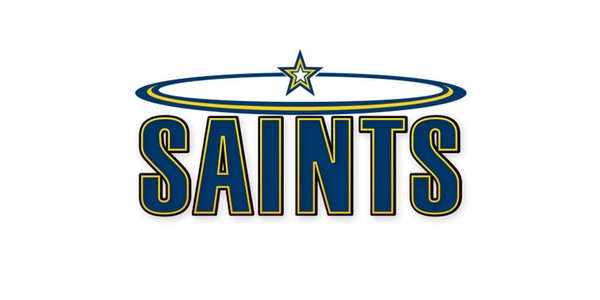 The women's golf team starts competition as it has two matches.
The first match will be at The Hills of Lenawee hosted by Adrian College, and their second match will be at Washtenaw Country Club hosted by Lawrence Tech. When head coach Al Sandifer was asked about what it was like for the women's team to be back out on the course, he said he was "anxious and excited" to finally be back out there.
The women's golf team returns a lot of veteran players that Sandifer said he is very excited about. He mentioned that he has four really good seniors. First, he mentioned Dakota Spears, who he said has worked so hard in her career to get where she is at today. The other three seniors Jaclyn Fanola, Mya Price, and Sorina Grech have also worked really hard in their careers to be where they are at today he said.
Price and Grech have been in and out of the lineup throughout their careers and have kept working hard in practice. Sandifer said he is also excited about the underclassmen as well.
The lone junior is Chelsea Kovoch. Sandifer mentioned that "she can hit it as far as anybody." He also mentioned how she is continuing to improve on her short game which has really helped her out.
In the sophomore class Sandifer is also really excited about Bethany Nowak. Sandifer said she can really hit the ball, and that she is also continuing to improve on her short game. She said Nowak has been terrific and has been on the lineup as a freshman and once again has made the lineup for this week. Another sophomore that Sandifer mentioned that he was excited about was Lindsey Darby. Sandifer stated that Darby has been improving every day and is competing for a spot in the lineup.
Sandifer also received two new incoming freshmen, Emma Murphy and Megan Paczas. Sandifer mentioned that Paczas is somebody who is really good and is competing to make the starting lineup along with Murphy.
Sandifer mentioned that there is no set order on the five-person lineup. However, for the first three spots to start the season, Sandifer said Spears will play the one, Nowak will play the two, and Fanola will play the three.
The women's team is very competitive this year and there are still two open spots this week. Even with the starting lineup undecided, Sandifer mentioned that all nine players will be playing in the first tournament hosted by Adrian College.
This past offseason Sandifer not only landed two new recruits, but also added two more members on the coaching staff: Graduate Assistant Andrea Rumler and Volunteer Assistant Madisyn Reed. Sandifer said he is really excited about these two new additions to the staff because they are alumni who were tremendous leaders when they were here playing.
When asked what he thought they could do for this program he said "a lot." Sandifer mentioned how they will not just help them on the golf course, but also off the golf course like in the classroom, and just as people as well. Sandifer continued to say that Rumler and Reed have terrific pride and are wonderful people to lean on.
Sandifer has been the women's golf coach for several years and coached multiple other teams at SHU. When asked about how this year's team has compared to other teams he has coached in the past, Sandifer mentioned that he is very happy that every team he has had wants to carry the tradition they have always had.
Leave a Comment