Esports' Mehl, Scopone Eye Big Leap in 2021-22 Under New Coach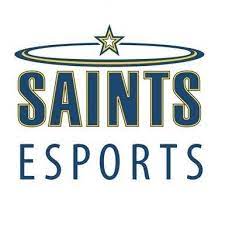 Evan Mehl, a junior, and Charles Scopone, a freshman, are two players who compete on the Mario Super Smash Brothers Ultimate Esports team.
Scopone and Mehl are coached under first-year coach Steven Robinson Jr, from Elkhart Ind. Mehl stated that Robinson is "very enthusiastic about being the coach, and he really cares about the program."
Scopone said he appreciates the fact that Robinson has a "big heart," which makes both Mehl and Scopone believe that the program will move in the right direction down the line.  
The offseason still entails some organized online gaming. This summer, Mehl participated in an event called Solstice, which happens in the summer in Sterling Heights, Mich., which is not far from where Mehl resides in New Baltimore.
When Mehl was not competing in Sterling Heights, he mentioned that Siena Heights hosted an event called "SHU Shine," which happens in the summer, and SHU hosted 11 tournaments which served as a mini offseason to prepare for the bigger events during the school year.
Mehl also mentioned that the transition to Robinson has been different. Under Robinson, Mehl stated that "coach Steven is not scared to lay down the law, and he is very open and honest."
This is something Mehl said he has really come to appreciate as he adapts through this transition. The Saints have also moved to the NACE conference this year for Super Smash Brothers Ultimate. 
Mehl, a second-year captain, mentioned that he takes a lot of pride in being team captain and takes the job very seriously. Mehl, who had no prior experience playing competitive video games before joining the Esports team in winter of 2020, said that he has been a big Smash Brothers fan since he was in middle school. He said he met great people while playing Smash Brothers, which allowed him to keep going and gave him a deep love for the game. 
Scopone, from Plymouth Mich., also said he had no idea he would be on the Esports team. Scopone also plays Smash Ultimate and has no competitive experience, but is really motivated to get started.
Scopone mentioned that he had no idea that he wanted to join until he was at Welcome Week and then found out that there were Esports on the third floor of Dominican Hall. After he found out about that, he played Super Smash Brothers and from there gained attention from Robinson and Mehl. He since decided to join the team.
Scopone mentioned that he loves the team more than the game he plays, and refers to the team as a "semi-functional family."
Mehl stated that Scopone has done nothing but great things this year, and that "his attitude is amazing." Scopone said hispersonal goal will be to get better every day.
With a new coach and a pretty experienced team this year, there will be a lot to look forward to this year as the Smash Brothers team gets their season under way. Mehl said his goal is to increase the brand this year of the program as well as other individuals. 
Leave a Comment