Scopone, Saints Looks to Elevate Bowling Program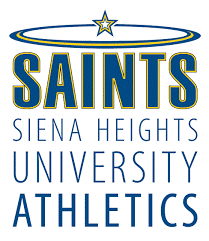 Charles Scopone, a freshman from Plymouth, Mich., is a big-time recruit that the Siena Heights landed last year who is trying to help elevate the Saints bowling program.
Recently, the Saints had their first meet, which was a conference invite, in which they finished in seventh place out of 10 teams at the Wolverine-Hoosier Athletic Conference tournament. Fortunately for the Saints, the bowling season is lengthy and the regular season lasts until February. After the first WHAC tournament, there will be three more conference tournaments. If the Saints can win those, they will have an opportunity to win the WHAC. If the Saints can win the WHAC, they can go further than just the regular season which ends Feb. 19. 
Scopone, who is a two-sport athlete, who also is a member of the Esports team, said he has worked really hard coming into college to perfect his craft in the bowling alley.
Scopone has been bowling for 13 years and stated that "the team looks strong this year." For Scopone, there has been a real adjustment this year from high school to college when it comes to bowling. He stated that this is because "high school tournaments aren't anywhere near as long as college tournaments."
After the struggles in the first tournament, the Saints look to vastly improve. Scopone mentioned that he as well as the rest of the team needs to work on getting more spares, which is something that the Saints struggled with in the first tournament.
The next conference tournament for the Saints will be Nov. 6, and up next the Saints will have the Cornerstone Classic at Fairview Lanes, where the Saints will look forward to bouncing back after the rough start. 
Leave a Comment