Turner Ready for the Next Level of Lacrosse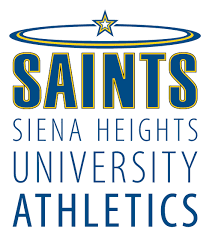 Joseph Turner, a freshman on the Siena Heights men's lacrosse team, is looking for a big-time start to his collegiate lacrosse career.
Turner, a freshman from Lapeer, Mich., as well as a Lapeer High School graduate, said he is more than ready for the season to start. Turner has been playing lacrosse since he was in eighth grade. From there, Turner got into lacrosse when his best friend expressed interest in playing. From there, Turner followed. 
Lacrosse was not Turner's first love: basketball was. In ninth grade, Turner decided that he wanted to try out for the basketball team after busting his tail off in the summer of eighth grade. Unfortunately, Turner missed the team and decided to just focus on lacrosse.
Turner said that not a lot of people believed in him, so when he decided to play lacrosse, he really had a purpose. Turner mentioned how if he did not get cut from basketball, he may not be playing collegiate lacrosse. This is because he put all his motivation into one sport, which is now lacrosse. Turner said high school was a turning point in a his career.
"It was very eventful, yet very fun," he said.
During Turner's freshman year, he mentioned how he got to go between JV and varsity, getting better and gaining valuable experience.
Going into his sophomore year, it was the same thing.
"Physically I was not prepared to play on varsity, I was quite skinny," he said.
This is something Turner said he figured out with the different pace of varsity lacrosse. When Turner became a junior, he hit the weights and field really hard. Turner mentioned how at the time he could not wait to show all of the work that he put in. However, COVID-19 started to come into play and Turner stated that it was "very very disappointing" when his 2020 season got canceled.
Turner then said he viewed it as an opportunity to really get better, and that is exactly what he did. This left Turner to go all-in once his senior season came. Turner said he was really excited for his senior season, because this was the best team that Lapeer had in his three-year high school career.
Turner ended up having a great season his senior year, and said he had a lot of fun because of all the individual and team accomplishments. All the hard work paid off in the off COVID-19 year of 2020.
"I wouldn't trade anything for it," said Turner, who also mentioned that in his senior year he will have memories that will last a lifetime. 
Turner, now about to start his first season as a collegiate lacrosse player later this month, said he really noticed how the speed of the game changed once he stepped onto campus and when he started practicing with the team. Turner now knows that everyone is bigger, faster and stronger.
Turner said the speed of the game is faster and you have to be prepared to think quickly, because in college, you cannot get away with mental mistakes.
As for the team as a whole, Turner said he has high expectations.
"Give 100 percent effort, 100percent of the time, come together as a team, and see where it takes us," he said.
Turner said that for this team to do well, it will be important for the little things to be done well.
As for Turner's personal goals, he said he wants to be a great teammate, leader and get better every day. And as a defenseman, Turner knows that he needs to know the defensive packages like the back of his hand for him and the team to have success this season.     
Leave a Comment