Saints Sports Round-Up: Week One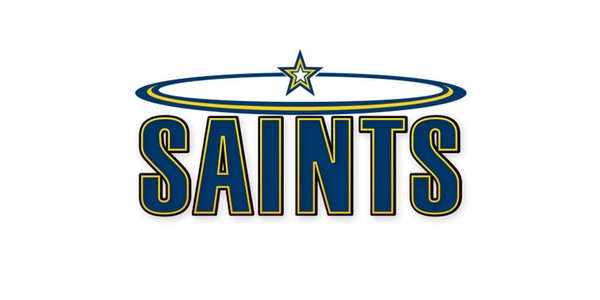 Hang on for a minute...we're trying to find some more stories you might like.
Football
On Saturday, Sept. 8, the Saints football team went out to Illinois to defeat Olivet Nazarene with a score of 16-7. Looking like great play from the defense allowing only seven points, 164 total yards and three turnovers in the game, the true underlier to the Saints moving to a 2-0 record was their special teams.
Brady Tanguay was 3-for-3 on field goals and converted an extra point. The offense didn't look too shabby, either, posting over 160 yards on the ground and only turning over the ball once. The Saints play at home Sept. 15 against Robert Morris for their home opener in hopes to extend their record to 3-0.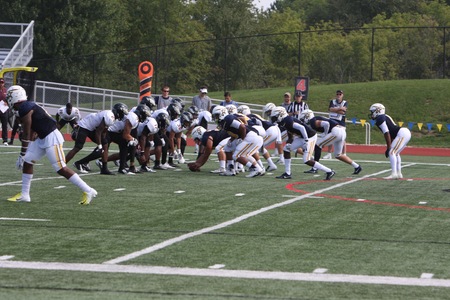 Women's Volleyball
Also, last Saturday the women's volleyball team traveled out to Goshen, Ind., for a doubleheader against Goshen and Indiana University-South Bend. Though the ladies fought hard, they unfortunately fell to Goshen in the fifth set, but managed to leave Indiana on a positive note by beating IUSB 3-1. Combined in these two matchups, the Saints were able to get 11 blocks, seven of them assisted by Ashleigh Shay. Half of the digs came off the efforts of Bianca Negron with 35. To cap off a busy week for women's volleyball, U of M Dearborn was swept by the Saints, improving their record to 6-3 and a league overall of 1-1. Recording eight blocks and nine aces was only a part to the Saints' success. Carrigan Gray contributed to the offensive success with 19 assists. The Saints travel to Rochester for a conference match Sept. 15.
Men's Golf
On Sept. 11, the men's golf team competed in the Jon Speiss Memorial Tournament and claimed fifth. James Kuenzer led the team shooting a 77 and tying for 11th place. Men's golf will compete in the WHAC Jamboree at Indianwood Country Club Sept. 17-18.
Women's Golf
The women's golf team traveled to Swanton, Ohio, for the Defiance Invitational, which was a two-day event on Sept. 8-9, though cut short due to weather conditions. They ended up finishing fifth overall out of 10 teams in the contest. The leading scorer for the ladies was Gabrielle Anderson with a score of 88, which was good enough to tie for 15th place. The ladies are looking to compete in the Scotland USA Invitational at Alma College on Sept. 15.
Women's Soccer
The winning streak continues for women's soccer who now holds an undefeated record setting at 6-0 with 16 goals total and only allowing 2 in these contests. Over this past weekend, the ladies traveled to Elgin, Ill., to defeat the Eagles of Judson 4-0. The offense was led by Taylor Mulder, who scored two of the Saints' goals, with Danielle Eastman scoring her 15th career goal. The defense has also been playing phenomenal, only allowing two shots on goal in the contest. The Saints also won in overtime against Adrian, 1-0. The goal was scored off a penalty kick by Mulder, which is now her eighth goal of the season. Kara Bishop earned her third win as keeper and her second shutout of the season. The Saints will be traveling on Sept. 19 to hopefully continue their winning streak against St Francis, Ind.
Men's Soccer
On Sept. 12, the men's soccer team fell to Goshen on the road 4-0, making their record overall 3-3. The Saints failed to convert on any of their five shots on goal. After a brutal schedule of six straight road games, the Saints will return home Sept. 16 to get back over .500 with a win over Saint Francis (Ind.).
Cross Country
Sept. 8 continues to be a busy day as the cross country teams competed in the Knights Invitational at Calvin College. The men finished 17th in the invite with an overall score of 458, with the women also finishing in 17th with a score of 489. The women ran a 5K while the men ran and 8K. Andrea Crowe was the women's leader and finished 41st with a time of 19:26.4, while the men's leader was Brad Bauer, who had a time of 26:50.9. The men's cross country has another meet Sept. 14 in South Bend, Ind., while the women's next meet is Sept. 21.