Women's Soccer: Saints on a Mission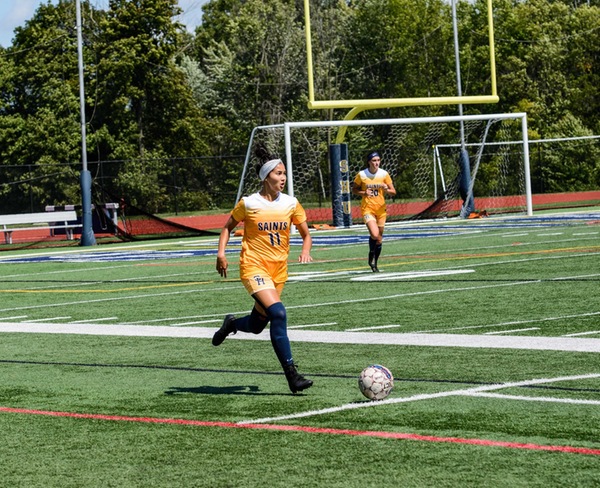 Hang on for a minute...we're trying to find some more stories you might like.
Scott Oliver and his Saints are on the road to victory this 2018 season. After being asked, what is this year team motto? Oliver said, "Our motto was to be better than last year. Take steps in the regular season and get back to nationals."
After coming off a 12-7-2 season last year. Oliver was asked what has been his message and motivation to his team? He said, "Really, our message is just to compete and play at our level. If we do that we should be able to compete in every game. The leadership is definitely filled with our captains, Paige Rachut, Taylor Mulder, Kelsey Cheaney and Katherine Gordon. Each one has done a phenomenal job leading this team."
As for what to look for this season, Oliver said, "I think supporters can expect more of the same from us in years past. We will work hard and compete for everything."
Siena Heights is currently undefeated and hopes to keep the streak going. The Saints will host 2-5 Rochester College Sept. 26.