Fall Nail Fashion Trends
As the leaves begin to change, so do the designs on acrylic nails. The season of fall means greens, dark purples, oranges, and spooky nails are starting to be created. Avid acrylic wearers look forward to their next appointment because their nail technician can make their vision come to life.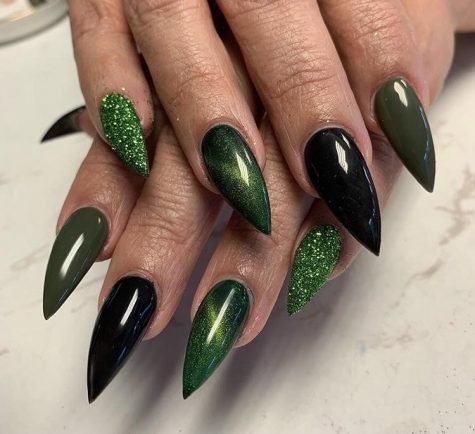 This green stiletto, sometimes called mountain peak, nail is fulfilling two trends. Color blocking with the darker green and the one glittery nail are very in style right now.
This coffin or ballerina nail is a beautiful matte orange shade. The clear nail with leaf details are very popular right now as well. The clear polish allows for the gold leaves to really show through.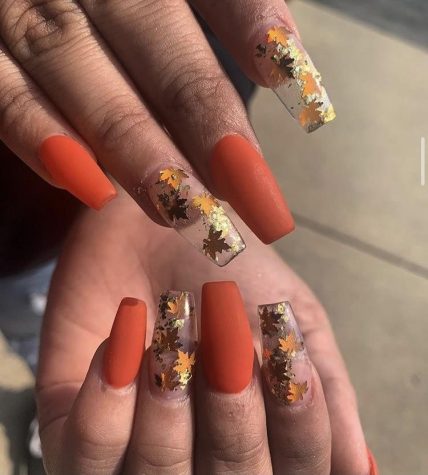 This is also a coffin/ballerina shape nail. However, this individual went for more of a Halloween and spooky October nail. Getting deigns on nails have come and gone…but it is definitely making a comeback now!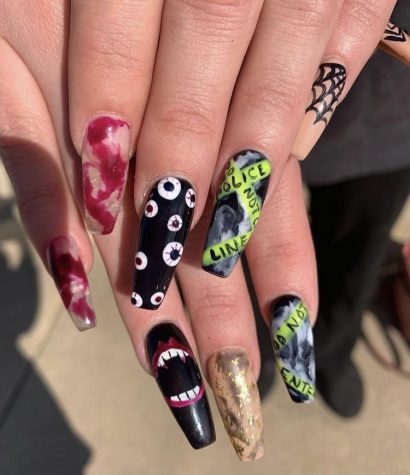 This square shaped nail is another take on color blocking and a design. This individual went for a bolder look with the glitter and the lines.
NOTE: All nails were done by Nelsy at Chicas Nails Salon in downtown Adrian. Her Instagram is @nelsynails. She has more of her work posted there.
Leave a Comment