REVIEW: JR's Hometown Grill & Pub
JR's Hometown Grill & Pub is a great restaurant located in Adrian, Mich. It has a large menu with a variety of food and drink options. They serve steaks, burgers, Mexican food, seafood, salads, pasta, and more! They have a little bit of everything, and I am sure you will find something you like.
Before reviewing this restaurant, I would like to note that I did work as a server at this establishment for a little over two years, and it was a great job.
The food was great then, and it is still great now.
During my recent visit to JR's, we started with the potato skins as an appetizer, and they did not disappoint. Those thin pieces of potato topped with cheese and bacon are amazing, especially when dipped in sour cream!
For my meal, I ordered the grilled chicken sandwich with their homemade chips. My sandwich had cheese and bacon (because I asked for them to leave off the tomato, lettuce, and onion) and I had ranch on the side. They make their own ranch, and it is wonderful – I love it.
The person I went out to eat with ordered a half rack of their fall-off-the-bone ribs with their famous chicken baja soup, and a loaded baked potato. His meal also came with a piece of garlic toast.
The service was great as well. My server made sure we were satisfied. She checked on us often and we never ran out of water. Every server was wearing a mask, and they have limited the number of tables being used to ensure social distancing.
Some people may consider JR's a bit expensive, but they do have some great deals from time to time. Our total during this visit came to $39.78, and we both only drank water.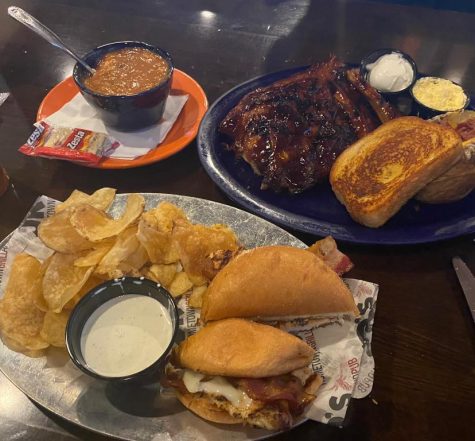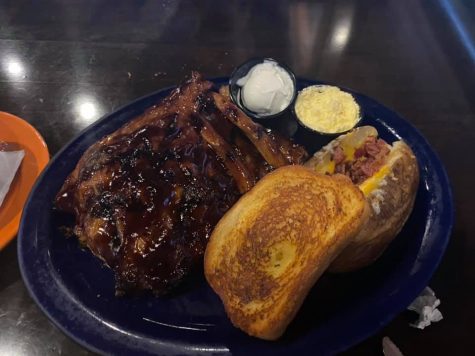 Service: 10/10
Food: 10/10
Prices: 8/10
COVID-19 Precautions: 10/10
Overall Experience: 9.5/10