Center for Student Success is the 'Go-To' for Students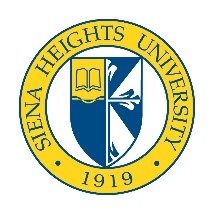 The Center for Student Success is the place for all students to go, struggling or not, to get the help they need or just to say hi.
The center is made up of five people who work together to help ensure student success. Michael Blumenauer is the academic advisor for mostly freshmen and sophomores. Vanessa Gardner is the academic advisor for mostly juniors and seniors as well as the peer mentor coordinator. Sarah Baker Korth is the director of student retention and advisor for mostly international and transfer students. Stephanie Sawicki is the academic advisor for mostly juniors and seniors as well as dual enrollment coordinator. And the new director for the center is Dr. Kim Morgan.
These are the faces students would see if they are wondering what classes to take next to stay on track, have an undecided major, are considering dropping a class or any other problems they are experiencing.
Each student will get a unique experience because the advisors genuinely take the time to assist students' problems the best they can. Gardner described it best when she said, "what I do really depends on the student since each one is so different in what they need, seeing what they need and doing my best to help them get there is what I focus on."
Blumenauer said, "It is my job to help students explore their options and find what works for them, it is actually fun for me and why I come to work every day."
So, no need to be shy when students want help. Just schedule an appointment and they will do their best to get students what they need.
On top of academic advising, Gardner said she will also help students with life advice. When asked what the best piece of advice is for students, she answered, "stop putting so much pressure on yourself and learn to role with the punches, grab opportunities when you see them. Don't be afraid to try new things, be open to new experiences, and befriend as many people as possible."
Gardner is one of the people students should take the time to befriend at Siena; she said she genuinely cares about each individual she meets and will always have time to listen to what they have to say and help when needed.
Blumenauer said his favorite part of his job is helping students find out what makes them happy and what they want to do with the rest of their lives. There are a million possibilities out there for students, and not all of the student body enters Siena knowing what they want to do right away, he said.
Since Blumenauer mostly works with freshman and sophomores, he said his favorite major is undecided.
"The group of undecided students are actually my favorite to work with because I can help them find the answers they need as well as ensuring them that it is ok for them to not have all the answers right away," he said.
Leave a Comment