Column: Assessing Adrian's Downtown Attractions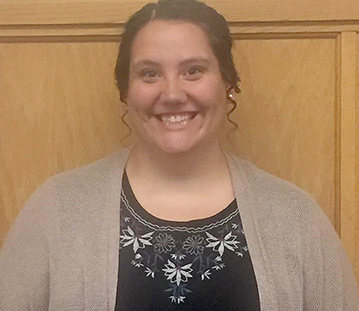 Hang on for a minute...we're trying to find some more stories you might like.
As a local, I have gotten used to being asked by out-of-towners, "What is there to do for fun in Adrian?"
Small towns have gotten the reputation of being boring and eventless, however, "townies" are here to say that Adrian has many fun and exciting locations to offer.
Our historic downtown offers multiple charming businesses and boutiques, selling unique and hand-crafted materials and trinkets. Our welcoming streets are scented with locally owned restaurants and breweries. Many restaurants offer late-night shows, including local bands, musicians, and artists.
Adrian is home to the famous and locally acclaimed El Chapulin ("Chaps") and Sauce restaurants. If you are looking for a fun night filled with entertainment, delicious food, and good company, these are the places to be. El Chaps offers a fun and welcoming environment where everyone feels like family. Sauce offers a chance to experience some of the best tasting Italian cuisine Adrian has to offer.
Once your stomachs are full and you have absolutely no room left, you can then travel down to Frosty Boy to indulge in some sweet treats.
Once you really have your bellies full, take the time to purchase tickets for our famous Croswell Opera House, which happens to be the oldest opera houses in the state of Michigan. The Croswell offers many enchanting plays, musicals, magic shows and much more. You will not be disappointed by the talent that flows out of the Croswell.
Venture out on the first Friday of every month and explore what event is being held. On most "First Fridays," businesses will open their doors, welcoming in customers, and bar and restaurants will offer specials and deals in their establishment. Also in the month of October, downtown Adrian hosts Blues and Brews, which is a fall festival introducing different types of Michigan brewed beers, including some made locally. It's a great time to spend with friends and family and support your town.
Adrian is rich with history, entertainment and loving people. The streets are full of memories, events and life.
Downtown Adrian is full of development and promise. The city of Adrian is booming with life and excitement, and the streets are waiting for you to explore.