Start Fall Off Right in Style
As the temperatures begin to drop to the high 60s and low 70s, fall is right around the corner.
While the cold weather begins to find its way to Adrian, Mich., it is time to put the shorts away and pull out those jeans. This article will give six stylish and easy ways to wear jeans. Start fall off right and in style.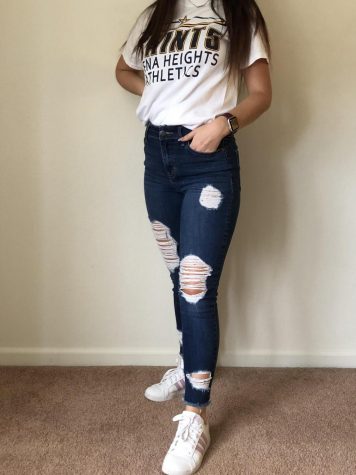 For a casual and sporty look, pair a dark wash with any t-shirt and tennis shoes. Pictured: Guess jeans with a Siena Heights Athletics t-shirt and Adidas white shoes.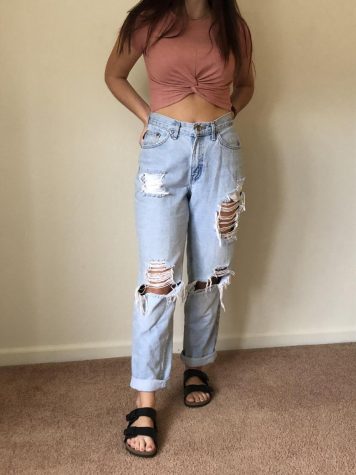 For an everyday look, pair a ripped light wash with a floral or colorful shirt and Birkenstocks. Another option is to wear a dark wash with a white shirt and an appropriate shoe for where the day may lead. Pictured: Chic jeans and a Forever 21 shirt. Next, the dark wash is from Urban Outfitters and the white shirt is from Target.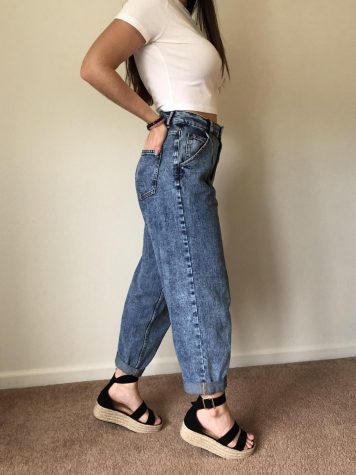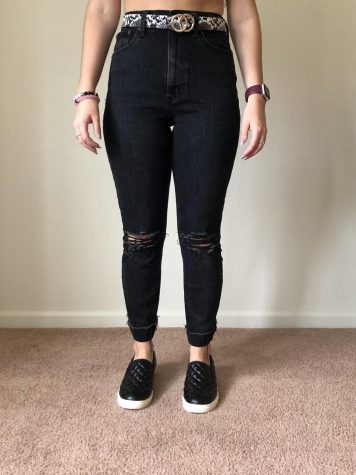 For a sophisticated chic all black look, pair black jeans with a cute black long or short sleeve. Add to the look, wear a snakeskin belt to have originality to your outfit. Black Steve Madden slip ons or a colored heel would look amazing with this outfit. Pictured: a shoe example, black Abercrombie and Fitch jeans, and the snake belt.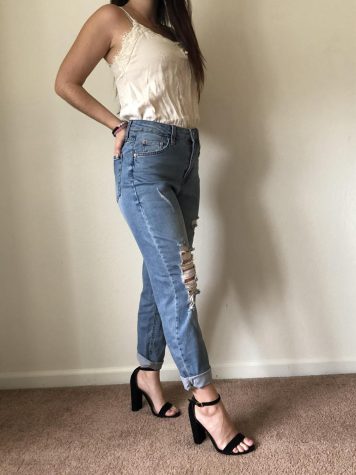 For a cute but comfy look, jeans, a crop top, and some sandals are the way to go. Some find jeans uncomfortable but that is because they have not found a style or type of jean that works best for them. Pictured are Target medium wash jeans with an Abercrombie and Fitch cream-colored blouse. The shoes can vary with the preference of the person.
Believe it or not, dressing up a pair of jeans is super easy. Simply add a wedge or heel and a bold lipstick.
Now that fall is coming, finding new ways to style jeans is important. Wake up and put on an outfit that radiates confidence.